Round 3 of the Makarov Memorial: "Kolos" U-19 - "Lokomotyv" 2:1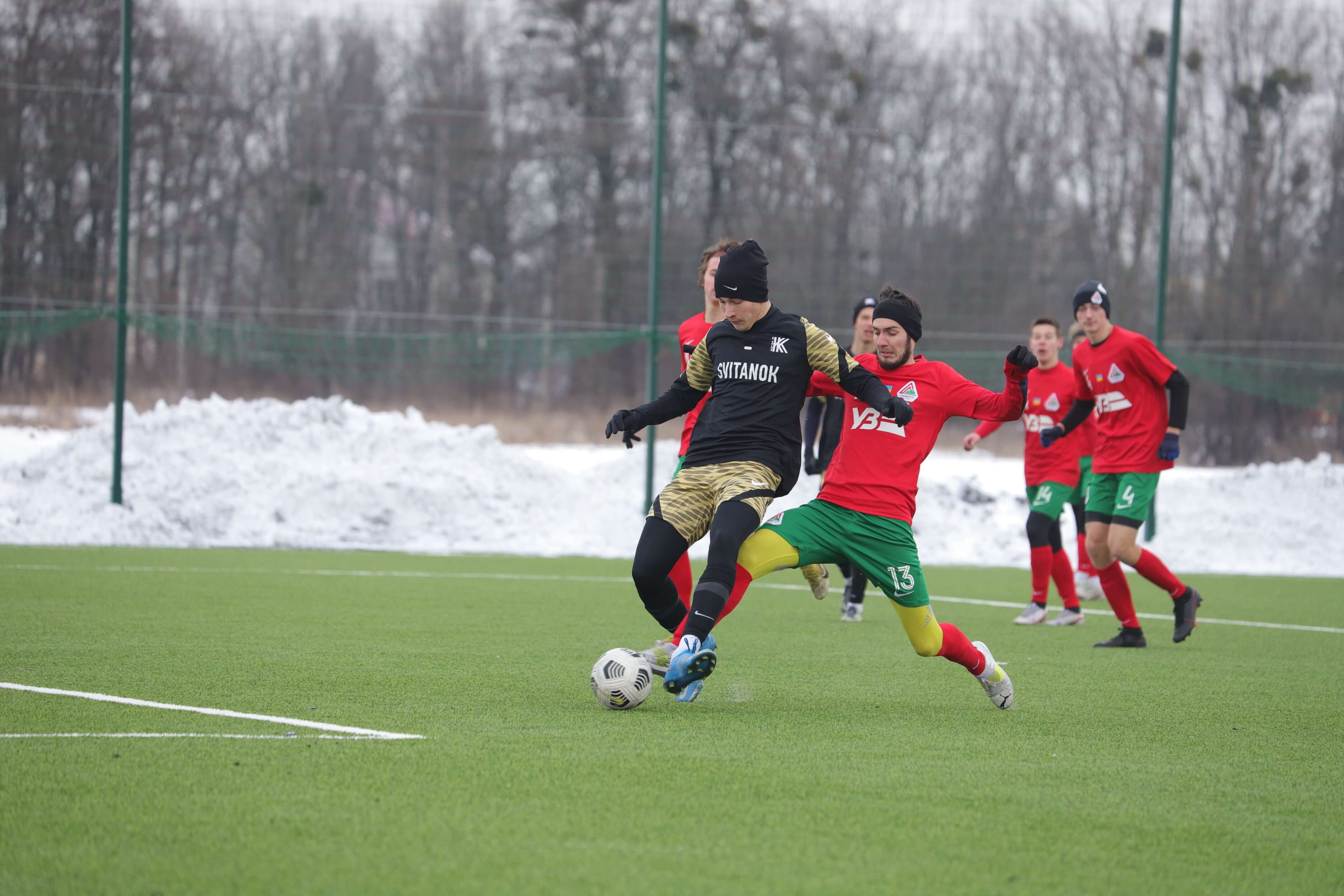 In the third round of the Oleh Makarov 2022 Winter Pre-Season Memorial, "Kolos" U-19 defeated "Lokomotyv" Kyiv 2-1, winning its second victory in the tournament.
In the first half, the teams did not score goals, and immediately after the break, Timur Tuterov, who came on as a substitute, put Kovalivka's team ahead - 1:0. In the middle of the second half, Obed Uhanda equalized the score, but three minutes before the final whistle, the player who is on view, brought victory to the boys of Oleksandr Pozdieiev.
After three matches at the tournament "Kolos" U-19 has six points in its group, and the last match of the group stage will be played on Friday, January 28 - at 10:30 am against the representative of the Second League of the Ukrainian Championship "Rubicon" .
O. Makarov Memorial 2022, group "B", 3rd round
"Kolos" U-19 - "Lokomotyv" (Kyiv) - 2:1 (0:0)
Goals: T. Tuteerov (47), GNP (87) - O. Uganda (67)
"Kolos" U-19: on view, Stavnychyi (Litvinov, 46), Harkavenko (Dziuba, 46), Bykov (Kolesnyk, 46), Kostiuk (Obushnyi, 46), Osadets (on view, 46), Irodovskyi (on view, 46), Safonchyk (Doronin, 46), Zhoze (on view, 46), Tsyhankov (on view, 46), Kryvoruchko (Tutierov, 46)