KM. "Kolos" - "Samgurali" 0:0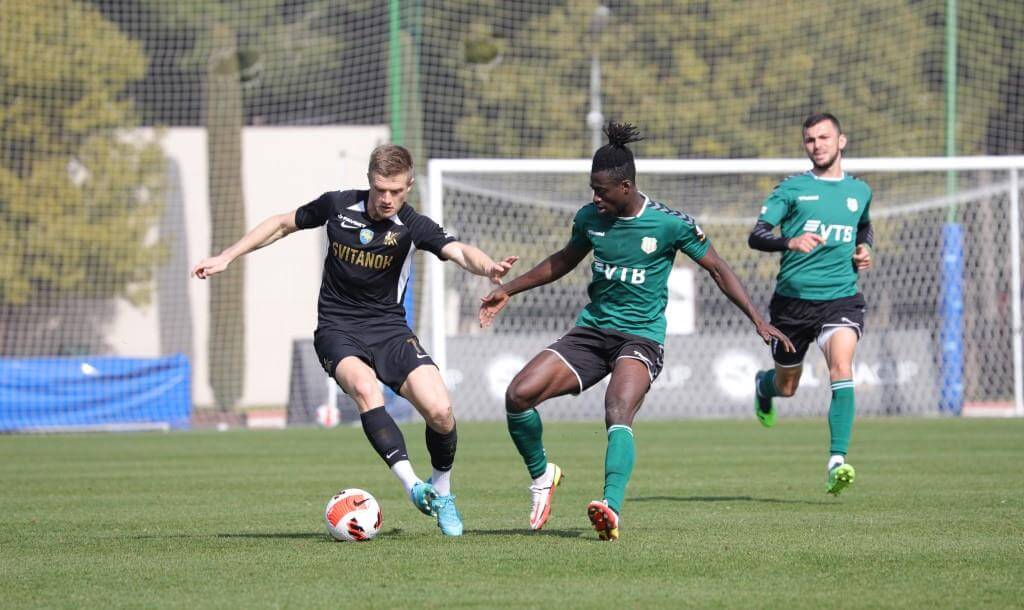 17.02.2022р. Turkey, Belek. "Gloria Sports Arena". 11:00
"Kolos" (Kovalivka, Ukraine) - "Samgurali" (Georgia) 0:0
"Kolos": 33.Makhankov (72.Fesiun, 46), 8.Veleten, 22.Pavlovets, 94.Stavnychyi, 30.Kuzyk, 70.Morarenko (Kryvoruchko, 78), 11.Nuriiev, 7.Lysenko-k, 20.Churko, 9.Diieho (Kanaiev, 75), 49.Sitchinava (Renan, 46).
Substitutes: 99.Harkavenko.
Head coach - Yaroslav Vyshniak
Our team played its penultimate match at the Turkish training camp. Tonight "Kolos" will play another sparring match against Estonian Levadia. As for the report match, it took place in an equal struggle for a small advantage of Kovalivka's team in dangerous moments. But the only, in fact, as they say, one hundred percent chance wasted in the second half Diego. The Brazilian should have opened the scoring in the game, but did not hit the ball properly after the high cross from the flank, being three meters from the opponent's goal.
As a result, there is a zero draw and we are preparing for the second match of today's game day.