"Kolos" U-11 finished fourth in the tournament in memory of the legendary Yevhen Rudakov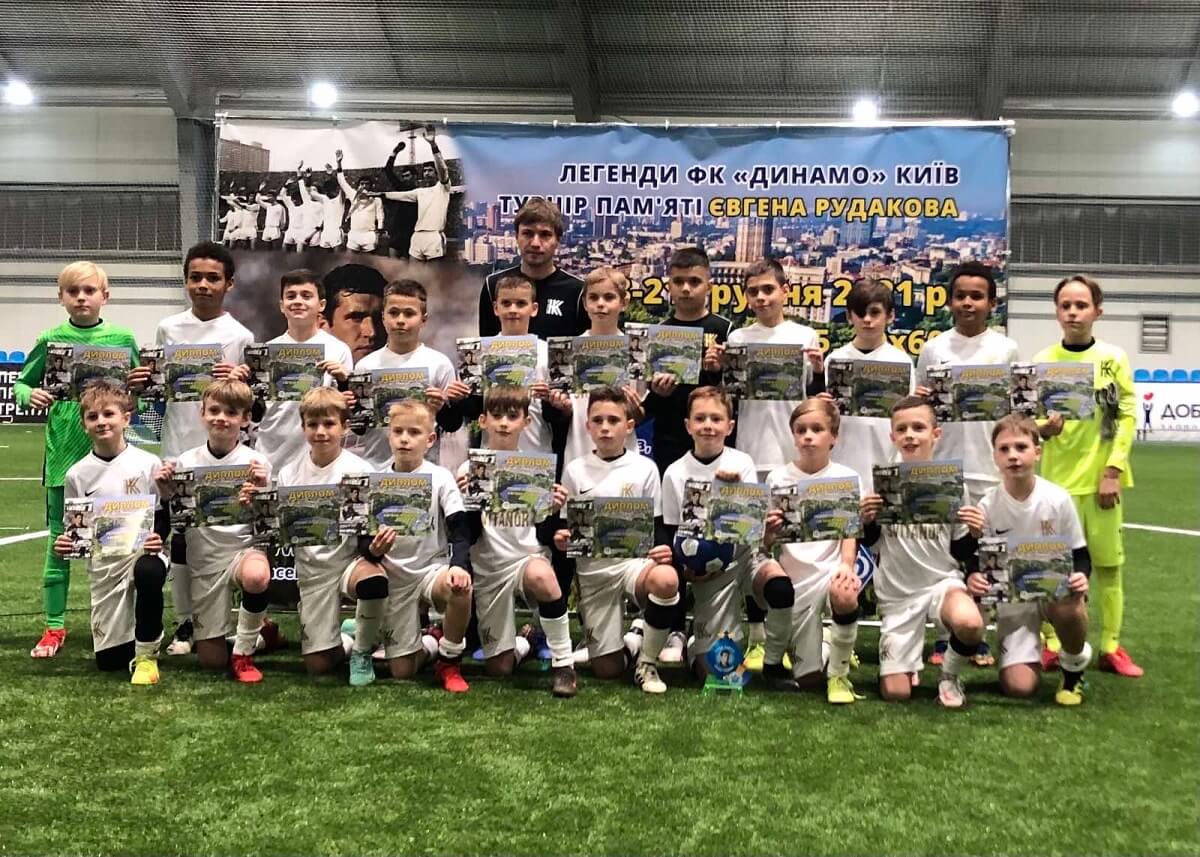 A large-scale children's tournament in memory of the legendary goalkeeper Yevhen Rudakov took place in the indoor arena of the "Dynamo" training base. Our "Kolos" U-11 team (head coach Serhii Putin) also played in the tournament, finishing fourth among forty teams from different parts of Ukraine.
At the group stage, our young players played in group "C", where they took the first place (victories over CYSS-1 7-0, CYSS Nizhyn 2-0, "Master of the ball" 2-0, and a draw with "Dynamo-2 U-11" 0-0).
In the quarterfinals of the tournament, Kovalivka's team beat "Voskhod" 2-0, but in the semifinals they lost to "Lokomotyv" 1:5 in the capital (Yehor Yatskovskyi scored in ours). In the match for the third place with "Athlete" a 1:1 draw was recorded in regular time (a goal by Shidlovskyi), but in the penalty shootout our young men, unfortunately, lost 2-3.
As a result, "Kolos" finished fourth, and the organizers recognized Yehor Yatskovskyi as the best player in our team.