Round 17: "Kolos" wins "Metalist 1925" 1-0 away!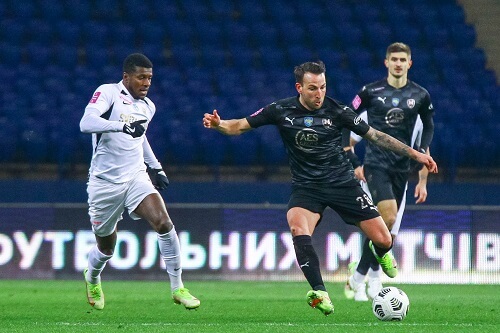 In the match of the 17th round of the UPL, our "Kolos" won in Kharkiv, beating "Metalist 1925" with a score of 1:0!
Everything in this match was decided in the middle of the first half. In the 27th minute, Nikolai Zolotov played great in the interception, who played ahead and intercepted the ball from the hosts. Later, the attack of "Kolos" continued with a shot by Anatolii Nuriev, a ricochet and a hit in the frame of the Kharkiv's goal. Our Brazilian Diego Santos played well in the selection, and became the author of the winning goal for our characteristic team.
1:0 - "Kolos" continues the unbeaten streak in the championship, gaining ten points in the last four matches. This allowed Yaroslav Vyshniak's boys to rise to the ninth place in the standings, gaining 21 points.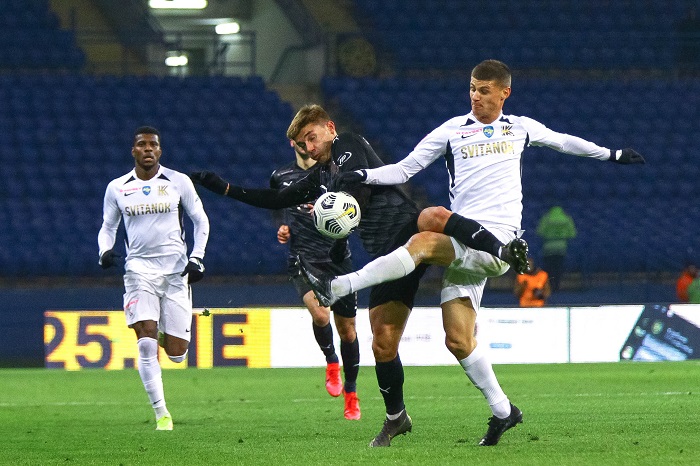 The Kovalivka's team will play its last match in the 2021 calendar year on Sunday, December 12 - we will host "Minaj" in Kovalivka. The game starts at 19:30.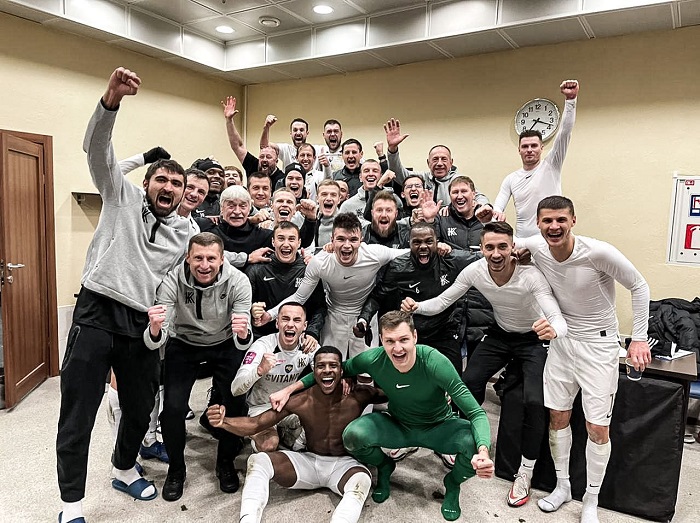 Vbet League. Season 2021/2022. Round 17
Kharkiv, Metalist Stadium. 04.12.2021, 19:30
"Metalist 1925" (Kharkiv) - "Kolos" (Kovalivka) - 0:1 (0:1)
Goal: Diego Santos (27)
"Metalist 1925": 1.Sydorenko Denys (K), 5.Iermakov Vitalii ( 6.Kverkveliia Solomoni, 82), 3.Tkachuk Yevhenii, 23.Shershen Mykhailo, 21.Chenbai Serhii, 28.Habelok Artem, 11.Remeniuk Andrii, 94.Zaderaka Maksym, 32.Holodiuk Oleh, 17.Protasov Yevhen (77.Savin Anton, 73), 19.Zubkov Illia (33.Marlison, 73)
Substitutes: 35.Shelikhov Denys, 4.Kovalenko Ivan, 13.Zapadnia Artur, 55.Kvakich Amar, 70.Fabino, 27.Kravchenko Dmytro
Head coach- Kryventsov Valerii
"Kolos": 25.Volynets Yevhenii, 35.Zolotov Nikolai, 22.Pavlovets Aleksandr, 5.Petrov Kyrylo, 15.Chornomorets Oleksandr, 14.Milko Vadym (K), 90.Bohdanov Andrii, 11.Nuriiev Anatolii (99.Zadoia Yevhen, 64), 9.Santos Diieho (18.Kostyshyn Denys, 74), 49.Sitchinava Nika (7.Lysenko Volodymyr, 59), 69.Ilin Oleh
Substitutes: 72.Fesiun Kiril, 6.Nhamba Alvaro, 19.Renan, 2.Rom Matiia, 48.Kryvoruchko Oleh, 67.Danyliuk Yevhen
Holovnyi trener - Vyshniak Yaroslav
Referee: Solov`ian Oleksandr
Assistant 1: Kotubei Petro
Assistant 2: Myronov Oleksii
4th referee: Derdo Oleksandr
Delegate: Nestryha Yurii
Arbitration Observer: Pokidko Ihor