U-19. "Rukh" - "Kolos" 3:0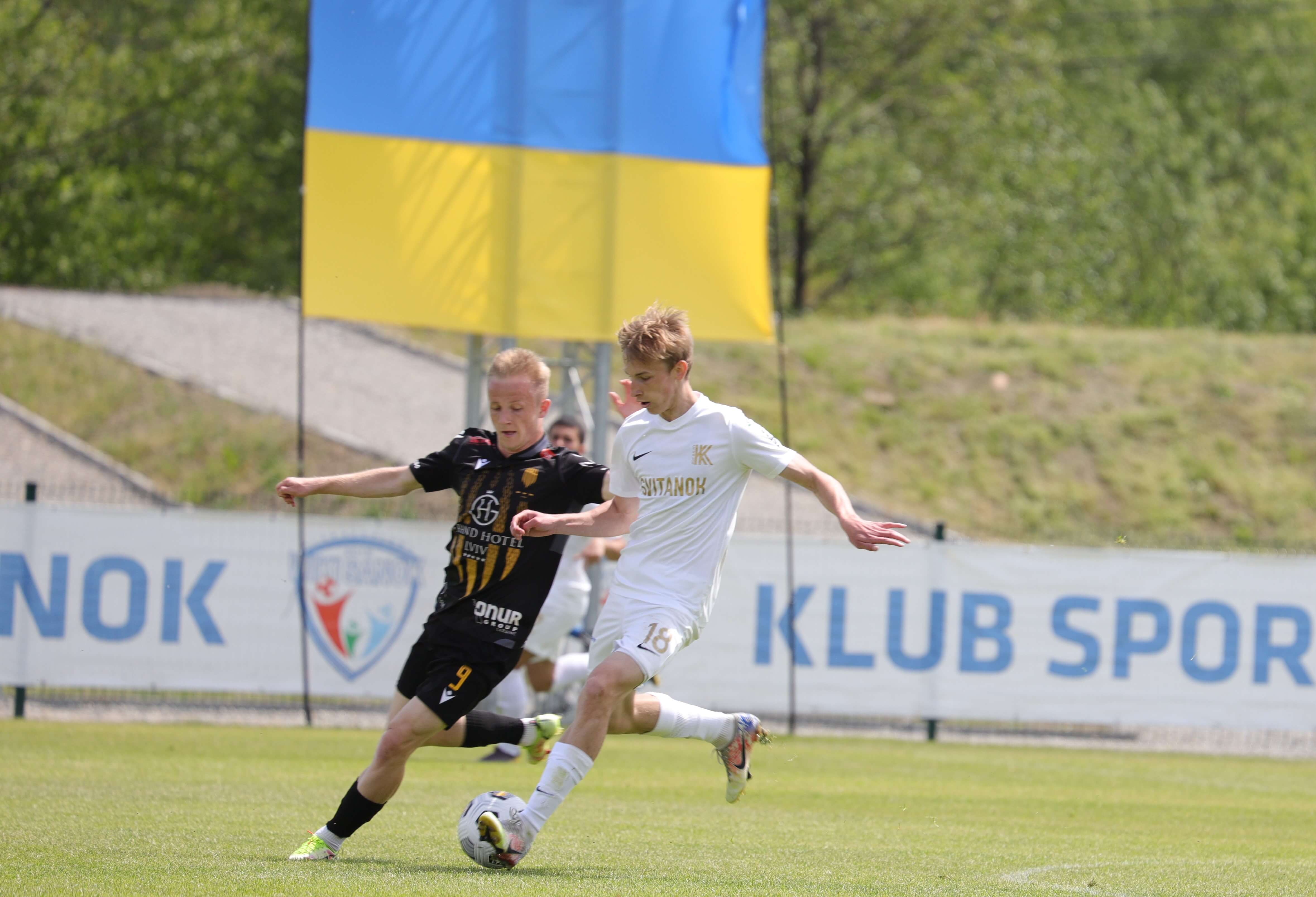 Ukrainian U-19 Championship among youth teams.
Season 2021/22, 19th round. 20.05.2022р. Poland, Sanok. 13:00
"Rukh" (Lviv) - "Kolos" (Kovalivka) 3:0
Runich 38 (pen.), Prytula 49, Kondrakov 90 + 1 (pen.)
"Kolos": Pakholiuk, Stavnychyi, Kanaiev, Bykov, Kostiuk (Serhiichuk, 82), Kryvoruchko, Zhoze (Osadets, 46), Safonchyk (Tutierov, 68), Soloviov, Danyliuk, Tsyhankov (Obushnyi, 68).
Substitutes: Drui, Harkavenko.
Head coachr - Oleksandr Pozdieiev
The postponed match of the 19th round was played in the Polish city of Sanok, on the beautiful lawn of the sports complex of the same name. Nominal hosts from the first minutes took the lead. This was quite predictable, given the different deadlines for preparation for this game. In this situation, Ivan Pakholiuk had to rescue his team several times. However, he did not help when a penalty was awarded at the end of the half.
Literally in the first minute of the second half Safonchyk had to correct (it was for his handball that the first penalty was awarded). But Artem failed to catch the ball properly from the fly, after the canopy from the corner. You don't score ... The opponent doubled the advantage very quickly and this goal gave the "Rukh" players additional motivation, while our players were able to demonstrate meaningful play only in individual episodes.
8 minutes before the end of the game, Kryvoruchko had a good moment, but Oleh lacked the strength of the blow and the goalkeeper of "Rukh" pulled the ball from the far post. Lviv set the final score of the match in overtime, when in a quick counterattack they earned their second penalty in this match.
Let's be honest, "Rukh" deserved to win this game, which is why we congratulate the opponent and wish to successfully represent our country next season in the UEFA Youth League.
Many thanks to our guys and the coaching staff for being able to gather in such a short time, hold an express meeting and give a decent fight to the opponent.