Round 10: "Kolos" - "Chornomorets" 2:1. There is a home victory!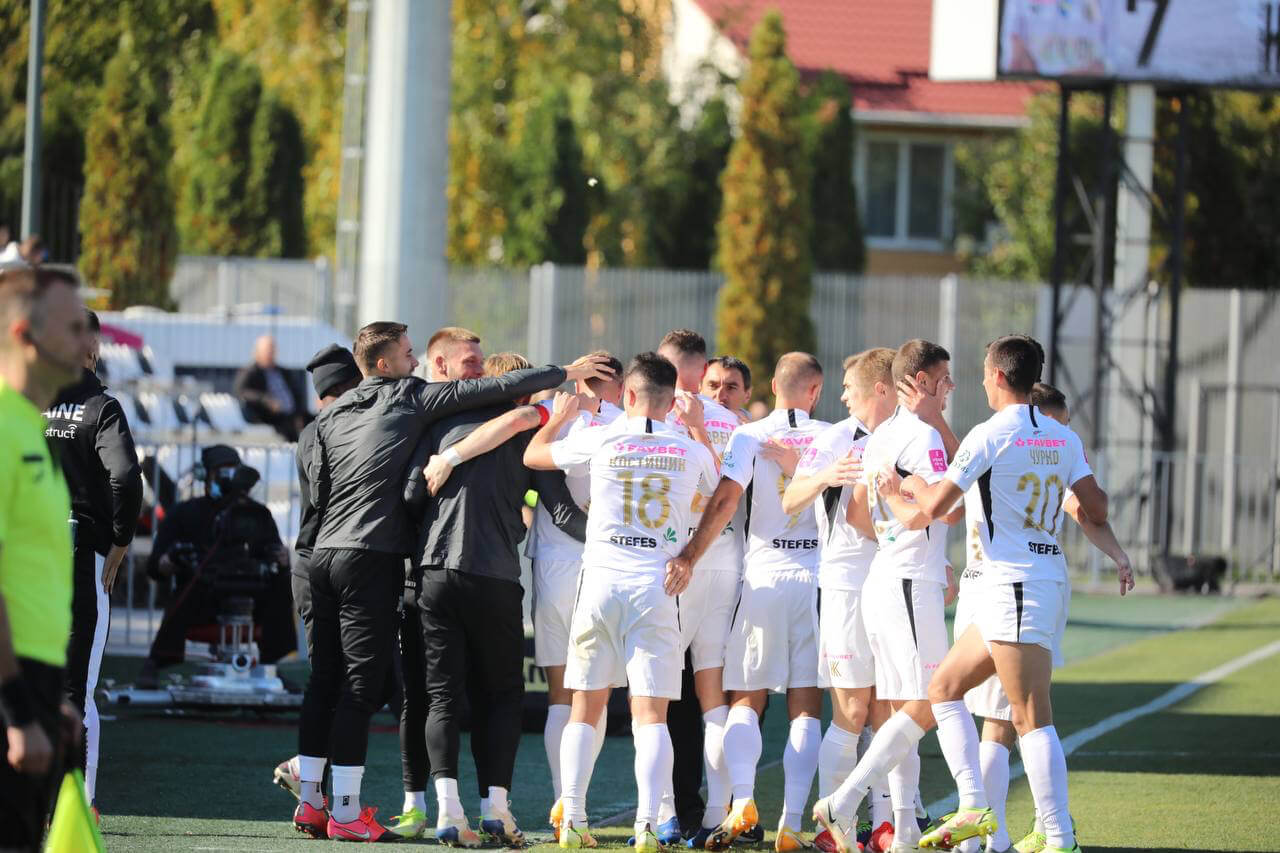 In the match of the 10th round of the 2021/2022 championship "Kolos" won a home victory over Odessa's "Chornomorets" with a score of 2:1!
The main events of the meeting began almost from the beginning of the game. In the 14th minute, after a massive attack by Kovalivka's players with the participation of Volodymyr Lysenko, Denys Kostyshyn and Viacheslav Churko, the ball bounced due to a ricochet, and Lysenko managed to break through from a difficult position with side scissors. Former "Kolos" goalkeeper Vladyslav Kucheruk tried to reach the ball, but still didn't get it - 1:0!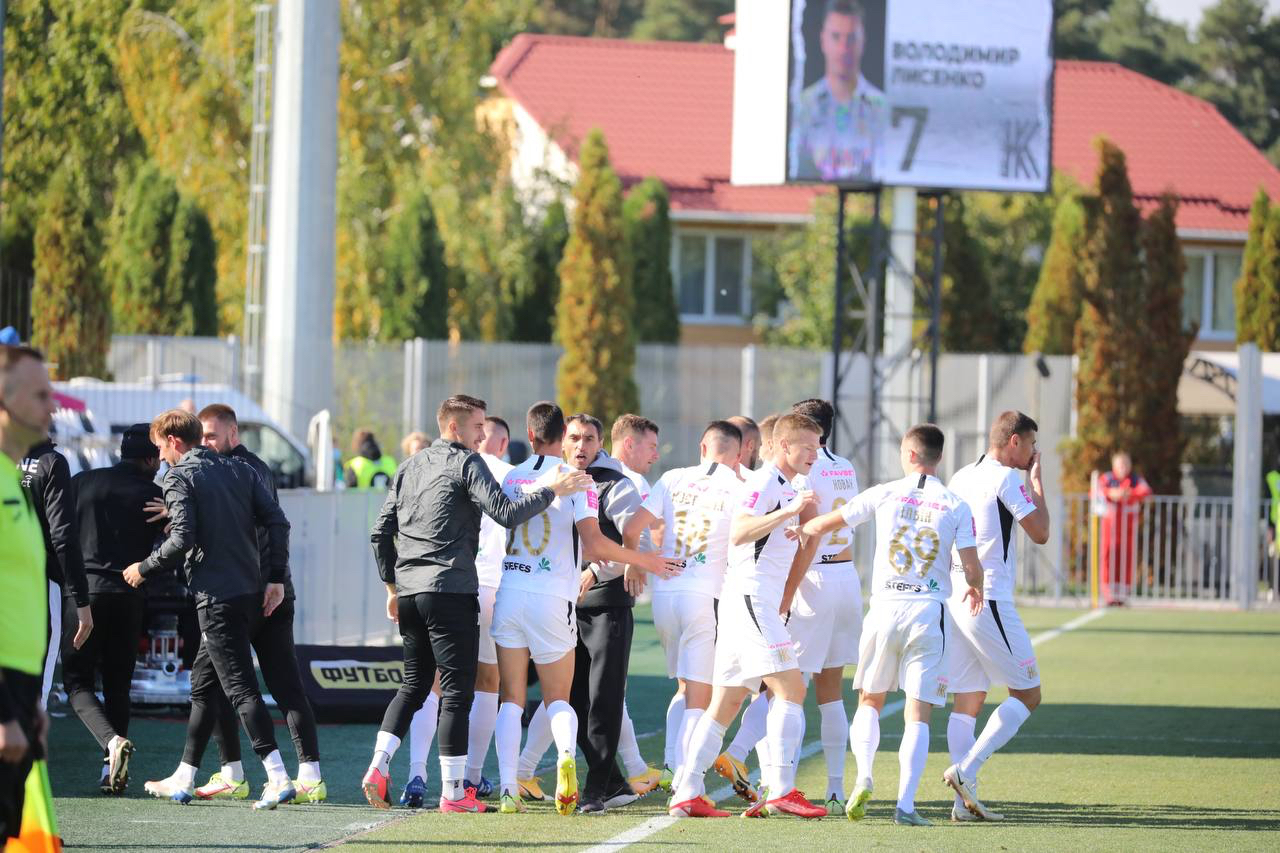 The guests did not give up and in fifteen minutes equalized the score. After a free kick, the ball flew to Roman Vantukh, who scored in the central zone of our defense. Another ex-player of Kovalivka, who now plays for "Chornomorets", Yevhen Smyrnyi sent the ball into the net in one touch - 1:1.
And in the second half a double replacement from our coaching staff worked. In the 58th minute, Nika Sitchinava and Renan appeared on the field, who organized Kucheruk's goal in a minute! After a corner kick, Sitchinava picked up the ball, beat Dubko on the flank and bent the ball for Renan. The Brazilian shot the sailors' goal with his head - 2:1!
And then our young goalkeeper Kyrylo Fesyun, who was recognized by the fans as the best player of the team in September, demonstrated an incredibly inspired game. Kyrylo did not let the residents of Odessa excel with his saves, thanks to which "Kolos" managed to keep the winning result.
After the tenth round, "Kolos" scored 11 points and rose to ninth place in the standings. The next game is away in two weeks against "Dnipro-1".
Bet League. Season 2021/2022. Round 10
Kovalivka (Kyiv region); "Kolos" Stadium, October 2, 2021; 14-00
"Kolos" (Kovalivka) - "Chornomorets" (Odessa) - 2:1 (1: "1)
Goals: V. Lysenko (15), Renan (59) - E. Smirny (29)
"Kolos": 72.Fesiun Kiril, 69.Ilin Oleh, 22.Pavlovets Aleksandr, 21.Novak Yevhenii, 15.Chornomorets Oleksandr, 4.Sakiv Taras (5.Petrov Kyrylo, 51), 99.Zadoia Yevhen, 11.Nuriiev Anatolii (14.Milko Vadym, 73), 18.Kostyshyn Denys, 20.Churko Viacheslav, 7.Lysenko Volodymyr (K) (49.Sitchinava Nika, 58)
Substitutes: 33.Makhankov Volodymyr, 2.Rom Matiia, 13.Havrysh Vitalii, 6.Nhamba Alvaro, 9.Diieho

Acting head coach - Serhii Kuznetsov
"Chornomorets": 31.Kucheruk Vladyslav, 6.Kadiri, 37.Dubko Valerii, 47.Vantukh Roman, 9.Putria Illia (K), 91.Mykhailenko Mykola, 19.Isaienko Yevhenii, 5.Smyrnyi Yevhenii, 10.Avahimian Artur (45.Braharu Maksym, 83), 7.Heorhii Tsitaishvili, 74.Vanat Vladyslav (18.Buhai Vladyslav, 77)
Substitutes: 1.Varakuta Danylo, 2.Bilovar Kristian, 22.Skorko Danil, 23.Dolhov Petro, 4.Tlumak Yurii, 8.Vachiberadze Beka, 17.Biloshevskyi Bohdan

Head coach - Yurii Moroz