U-19. Round 10 "Kolos" and "Chornomorets" did not determine the winner - 0:0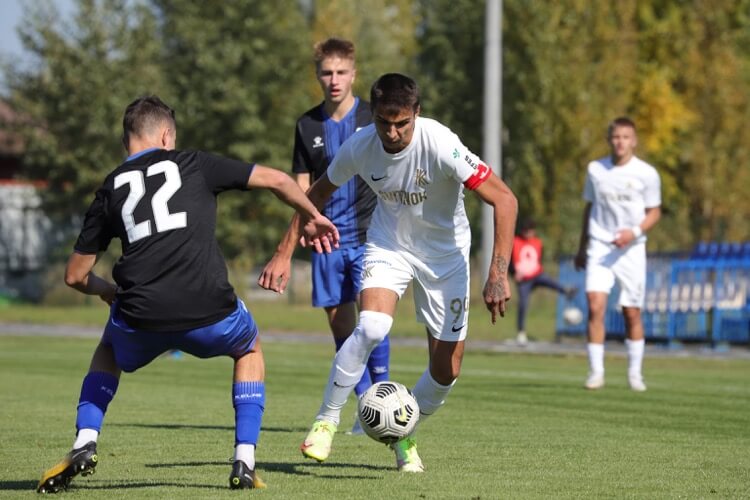 In the match of the 10th round of the U-19 Championship, "Kolos" and "Chornomorets" drew 0-0, although there were some good moments to score.
Danii Osadets had a real chance to open the score, coming to the strike position after a pass from Herodovsky. But our forward struck right at the feet of the goalkeeper of the guests. Odesa's team could also score in the next attack, and "Kolos" was saved by Oleksii Drui, who repulsed a shot close to Yevhen Bidenko.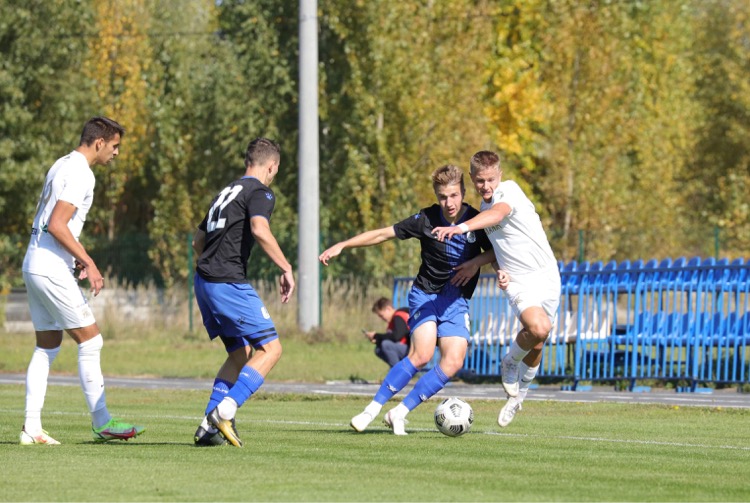 In the second half there was an equal struggle - Odessa's team earned a lot of corners, and Kovalivka's team tried to look for free zones in the combination game. "The sailors" could have scored in the 80th minute. After a pass from the left flank, Daniil Sukhoruchko headed past the post. And already in the time compensated by the referee ours could snatch a victory. After a corner kick from Ursolov, our central defender Denys Harkavenko jumped above all. But the ball whistled after his shot near the frame of the visitors' goal.
After the tenth round, "Kolos" has 13 points in the standings, and the next game of Oleksandr Pozdeyev's boys will be played in two weeks away against their peers "Dnipro-1".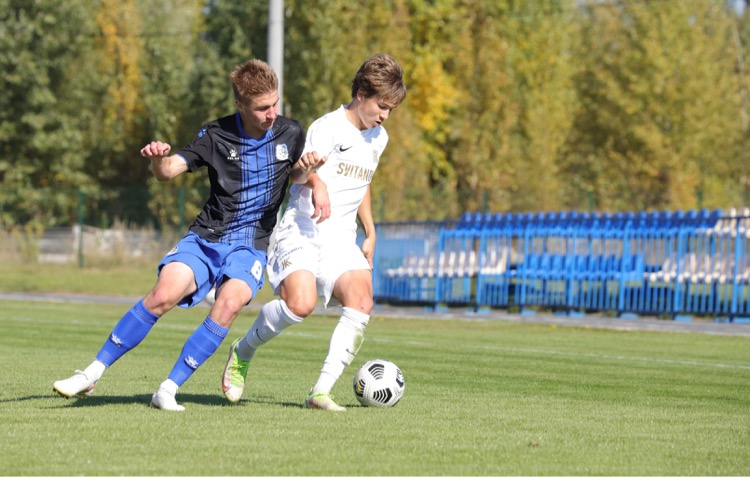 U-19 Championship. Season 2021/2022. Round 10
Kalynivka (Kyiv region); Central Stadium, October 1, 2021; 12:00
"Kolos" U-19 (Kovalivka) - "Chornomorets" U-19 (Odessa) 0:0 (0:0)
"Kolos": 25.Drui Oleksii, 13.Kanaiev Vladyslav, 26.Harkavenko Denys, 5.Malaki Oleksii, 2.Bykov Yevhenii, 8.Kryvoruchko Oleh, 9.Senko Kyrylo (7.Ursolov Stanislav, 65), 99.Salabai Anton (K), 17.Irodovskyi Dmitrii (10.Safonchyk Artem, 65), 67.Danyliuk Yevhen, 69.Osadets Danyil (11.Tsyhankov Anton, 77)
Substitutes: 31.Pakholiuk Ivan, 24.Ukhan Illia, 27.Obushnyi Yevhenii, 6.Litvinov Oleksandr, 21.Mamedov Arzuman, 14.Korniichuk Serhii
Head coach - Oleksandr Pozdeev
Referee: Harkusha O. (Kyiv)
Assistant 1: Hordynskyi Y. (Vinnytsia)
Assistant 2: Asmakovets V. (Chernihiv)
4th arbitrator: Dubykivsky S. (Kyiv region)
Arbitration observer: Kovalenko H. (Kyiv)