Round 11: "Dnipro-1" - "Kolos" - 2:0
In the match of the 11th round of the VBET League, our "Kolos" lost to "Dnipro-1" 0:2, and everything was decided in the first half of the match.
Note that in the reporting match, our coaching staff returned to the scheme with two central defenders, which were Pavlovets and Novak. Chornomorets played from the left, and Matija Rom came out on the opposite flank. Andrii Bohdanov, who missed the game with "Chornomorets", and Yevhen Zadoya closed the center of the field. Renan came out in the attack. And the Brazilian was helped by attacking players - Ilyin, Kostyshyn and Churko.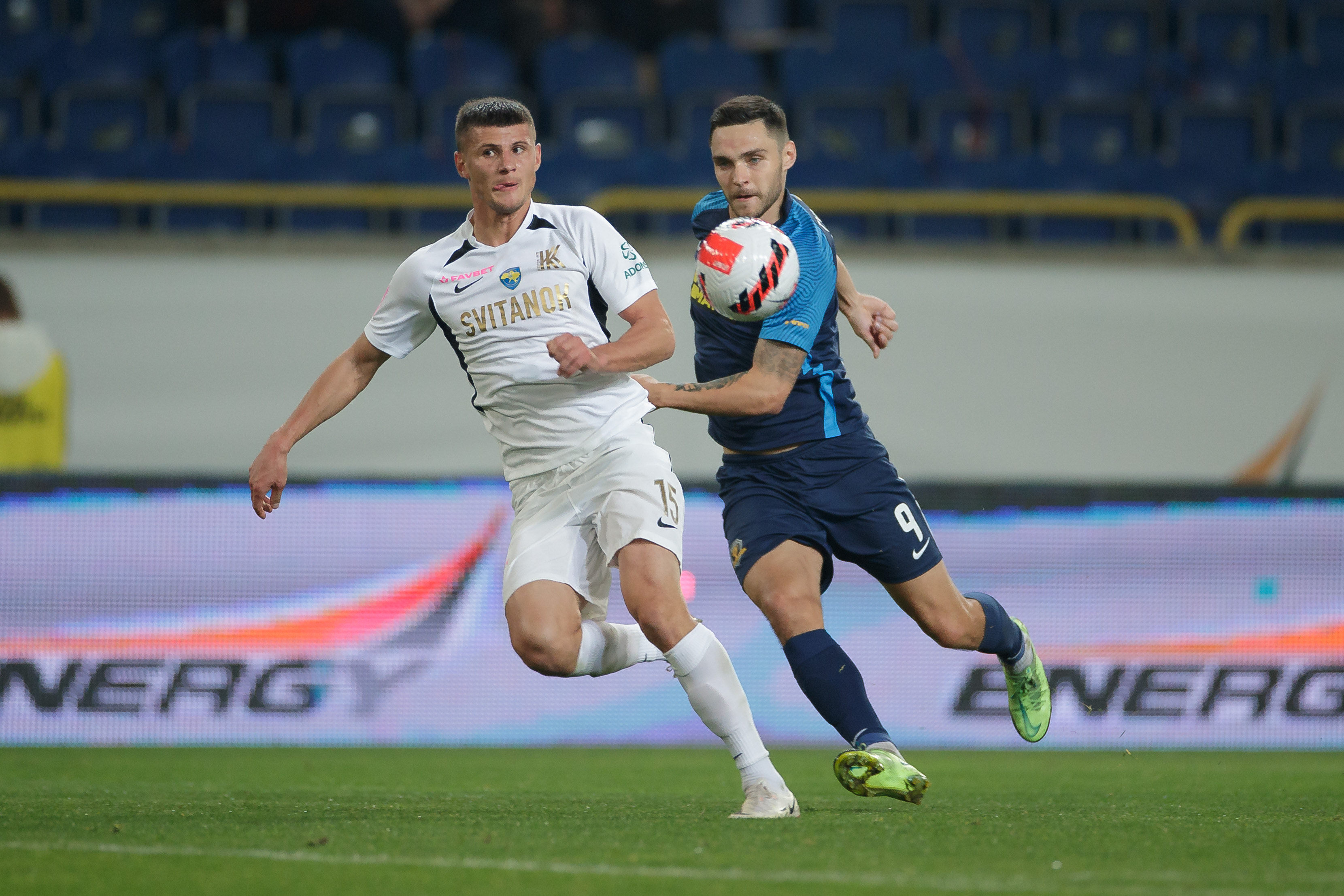 However, the Dnipro team was determined and in the 16th minute Dovbyk could open the score, but after Kravchenko's pass from the flank and Artem's shot from eight meters, our goalkeeper Kyrylo Fesyun played perfectly. In the end, after a few half-moments in the 23rd minute, "Dnipro-1" took the lead. Danylo Ihnatenko scored after a successful game on the rebound, and thanks to a ricochet, the ball hit the net of Kovalivka's team - 1:0.
Ours got confused and missed a second time in the 37th minute. Andrii Bohdanov played sloppily in front of his penalty area, although this episode led to a free kick, but the referee awarded a free kick and also punished our midfielder with a yellow card. Artem Dovbyk started to perform the standard, who deftly threw the wall - 2:0
Before the whistle for the break, Kovalivka's players tried to reduce the distance, but Bohdanov hit the wall from a long distance from the penalty spot.
Renan did not come out in the second half, and Volodymyr Lysenko was called to save the situation. And immediately after the break, our right defender Matija Rom could excel. Matija supported the attack and responded to Denys Kostyshyn's pass - the Slovenian struck in the bottom corner, but hit the post. Unfortunately, our footballers could not find inspiration after this episode. All attempts to come up with something in the attack were in vain, and the Dnipro team had several good chances on the counterattack. However, the score of the first half 2:0 remained on the scoreboard until the final whistle.
After the 11th round, our team has 11 points and 11th place in the standings (plus the postponed game with "Minaj" in reserve). The next match is on Sunday, October 24, again away, now against Luhansk "Zoria".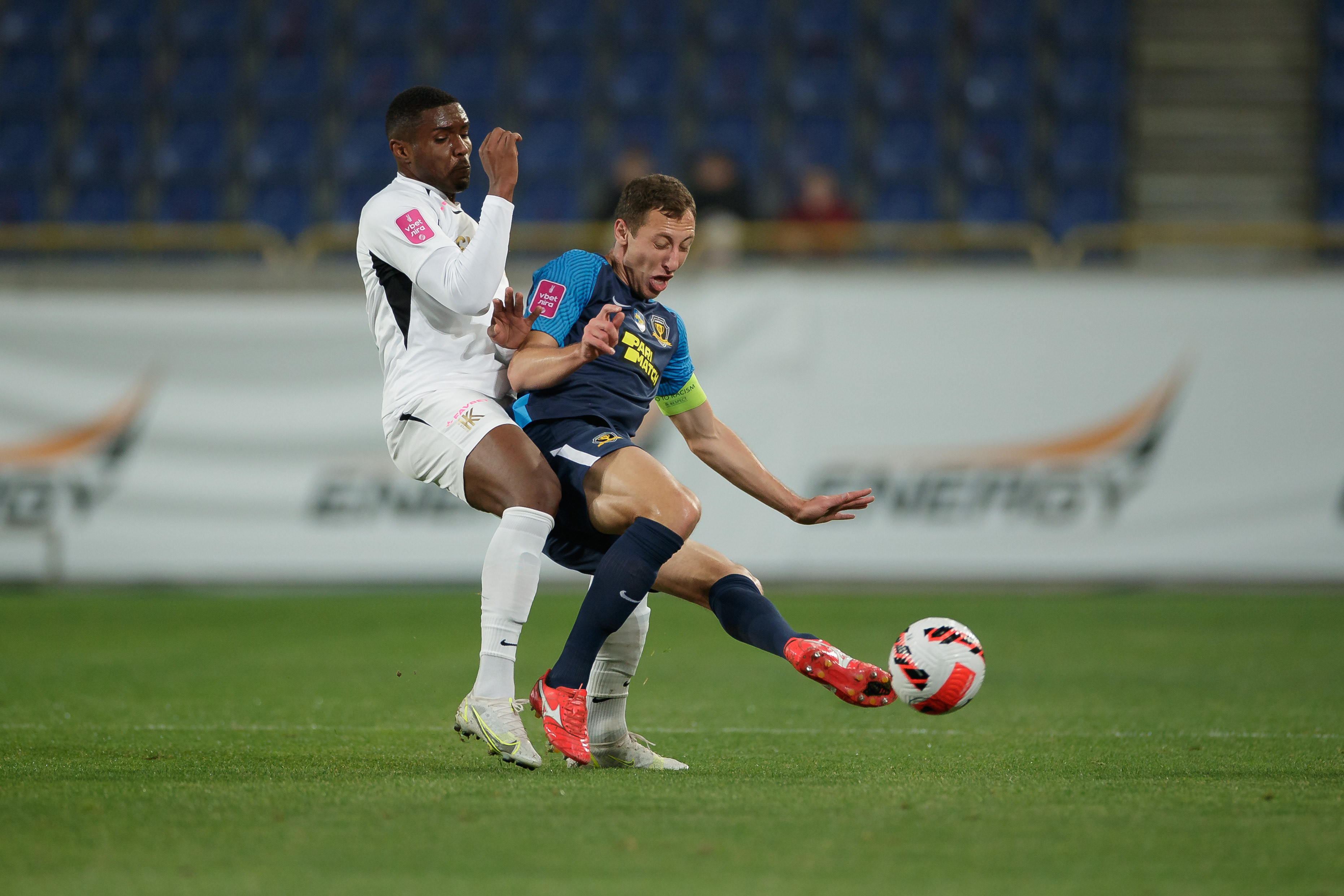 Vbet League. Season 2021/2022. Round 11
Dnipro, Dnipro Arena stadium. 10/16/2021, 7:30 p.m.
SC "Dnipro-1" (Dnipro) - "Kolos" (Kovalivka) - 2:0 (2:0)
Goals: Ihnatenko (23), Dovbyk (37)
"Dnipro-1": Kozhokaru - Kravchenko, Svatok, Lohinov, Dubinchak - Ihnatenko - Hutsuliak (Iarmoliuk, 85), Pikhalonok (Bill, 90+3), Dzhurasek (Di Franko, 73), Nazarenko (Chuzhe, 74) - Dovbyk
Head coach - Ihor Yovichevich
"Kolos": Fesiun - Rom, Pavlovets, Novak, Chornomorets (Havrysh, 82) - Zadoia (Milko, 59), Bohdanov - Ilin (Diieho, 82), Kostyshyn (Veleten, 62), Churko - Renan (Lysenko, 45)
Acting head coach - Serhii Kuznetsov
Referee: Ivanov Y. (Donetsk region)
Assistant 1: Skoblya V. (Kyiv)
Assistant 2: Kutsev V. (Kyiv)
4th arbitrator: Derevinsky O. (Khmelnytskyi)
Arbitration observer: Trukhanov K. (Kharkiv)