Women. "Kolos" smashes "Ateks" in away game 5:0!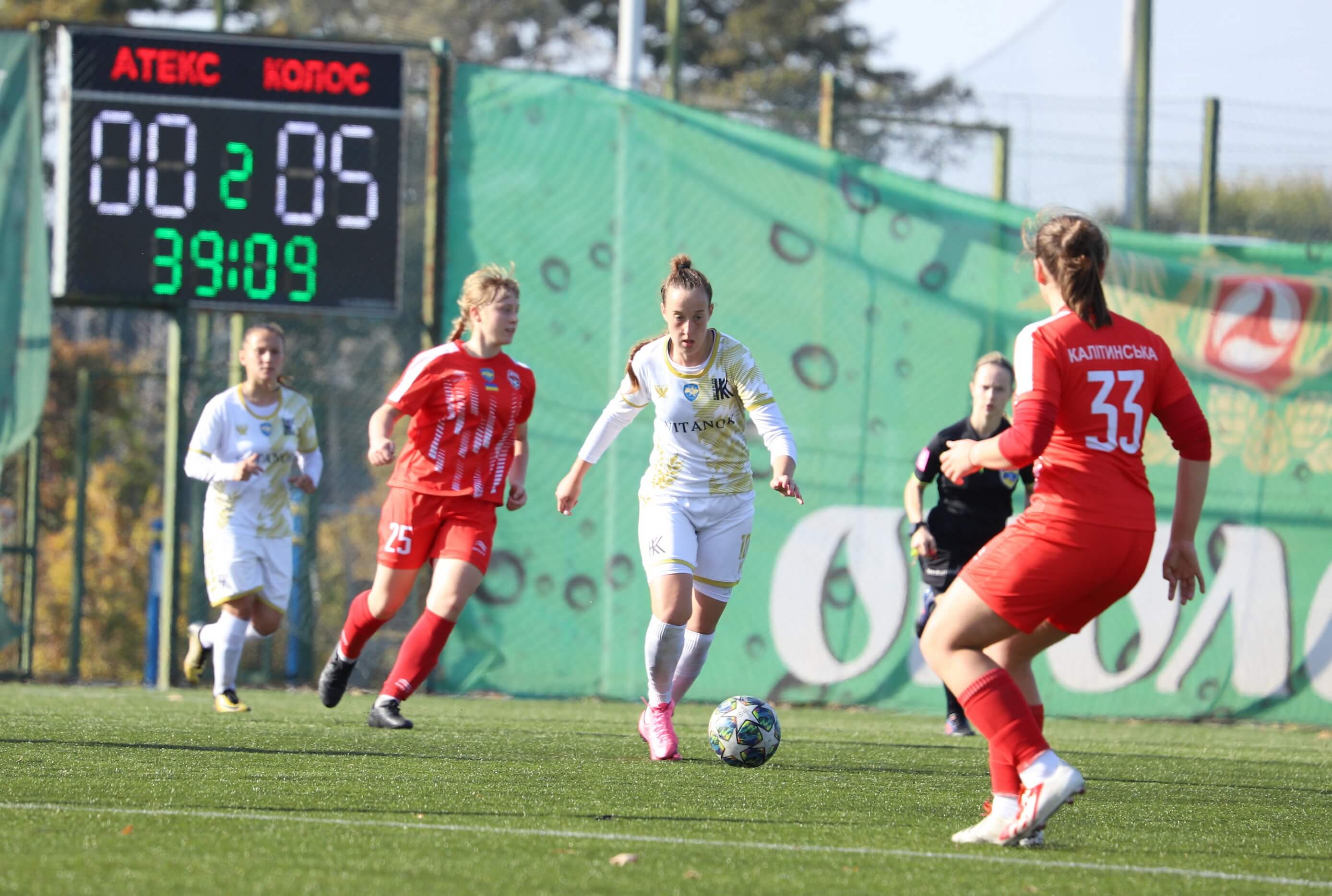 In the match of the 10th round of the Premier League of the Championship of Ukraine among women's teams "Kolos" defeated the capital's "Ateks" 5:0, gaining the fourth victory of the season.
From the start of the match, Lyudmyla Pokotylo's girls knocked out their rivals with two quick goals. Olesia Malinovska scored in the fifth minute, and Natalia Razdievska scored in the 7th. In the middle of the first half, Iryna Maiborodina scored the third goal for Kyiv, so Kovalivka's players went to the break with a significant advantage.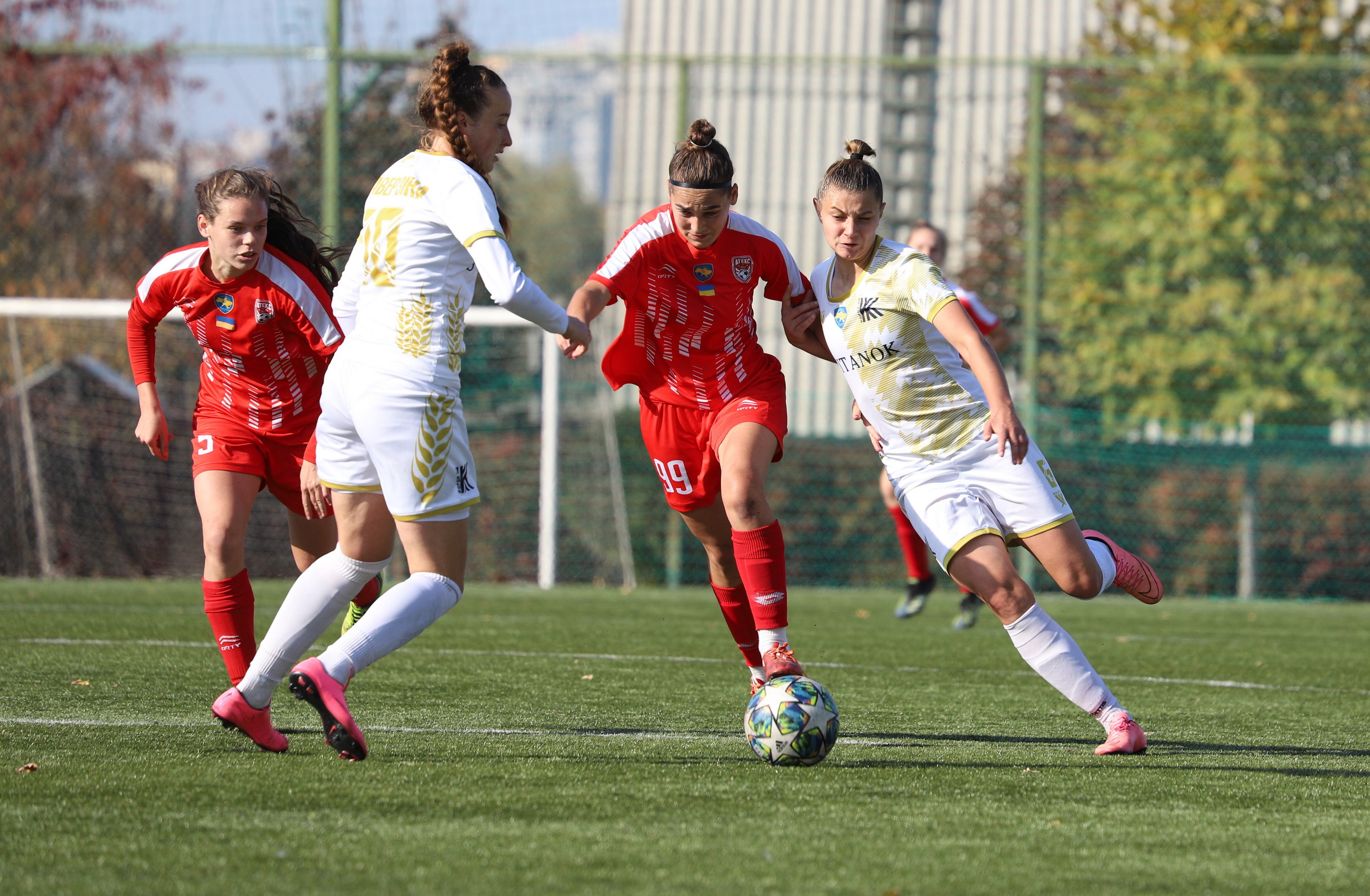 The second half of the game had just begun when Mariana Ivanyshyn scored 4:0. But it was not enough for Mariana, and she made a double in the 71st minute.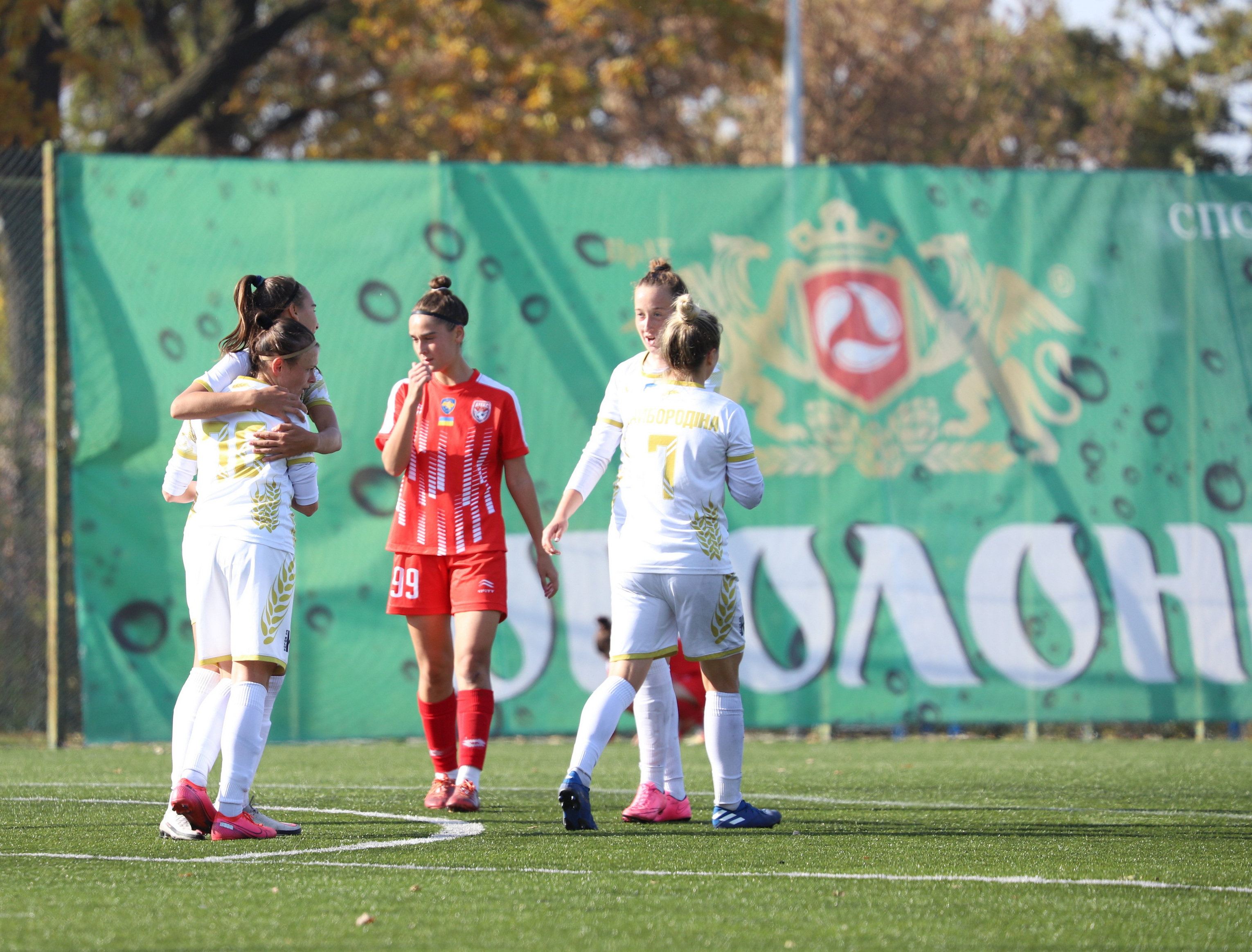 5:0 - "Kolos" wins the fourth victory in the championship, scores 12 points and rises to the fifth place in the standings. The next match of "Kolos" will take place in two weeks - in Kalynivka our girls will host the team "Panters" (Uman).
Championship of Ukraine among women's teams 2021/2022
Premier League, Round 10 Irpin (Kyiv region), Champion Stadium. 10/16/2021
"Ateks" (Kyiv) - "Kolos" (Kovalivka) - 0:5 (0:3)
Goals: O. Malinovska (5), N. Radzievska (7), I. Maiborodina (20), M. Ivanyshyn (52, 71)
"Ateks": 12. Sydorenko Tetiana, 9.Chendei Nataliia, 20.Nikolaichuk Diana, 6.Kravets Arina, 25.Kiselova Marharyta,
99.Kvach Olha, 22.Klimchuk Mariia, 5.Sikorska Anastasiia, 21.Tkachenko Olena, 17.Shylova Alina, 88.Taraba Kateryna
Substitutes: 13.Kykyna Anhelina, 79.Markoveieva Daria, 16.Soponiuk Vira, 11.Skvortsova Sofiia, 95.Shvets Anastasiia, 5.Nevmerzhytska Yuliia, 33.Kalitynska Oleksandra
Head coach - Hres Alla
"Kolos" (Kovalivka): 31.Sanina Iryna, 33.Davydenko Anna, Z.Kovalchuk Nadiia, 8.Kovalchuk Iuliia, 28.Solomakha Sofiia, 9.Radziievska Nataliia (14.Tkachenko Svitlana, 46), 10.Kaverzina Anna, 70.Ivanyshyn Mariana (23.Kukasa Kateryna, 80), 6.Malinovska Olesia, 7.Maiborodina Iryna (22.Krasnoborodko Daryna, 80), 11.Serbuk Liliana (18.Druzhchenko Anastasiia, 79)
Substitutes: 12.Slavych Iryna
Head coach - Pokotylo Liudmyla