Round 15: "Kolos" defeats "Desna" 1-0! Sitchinava has his debut goal!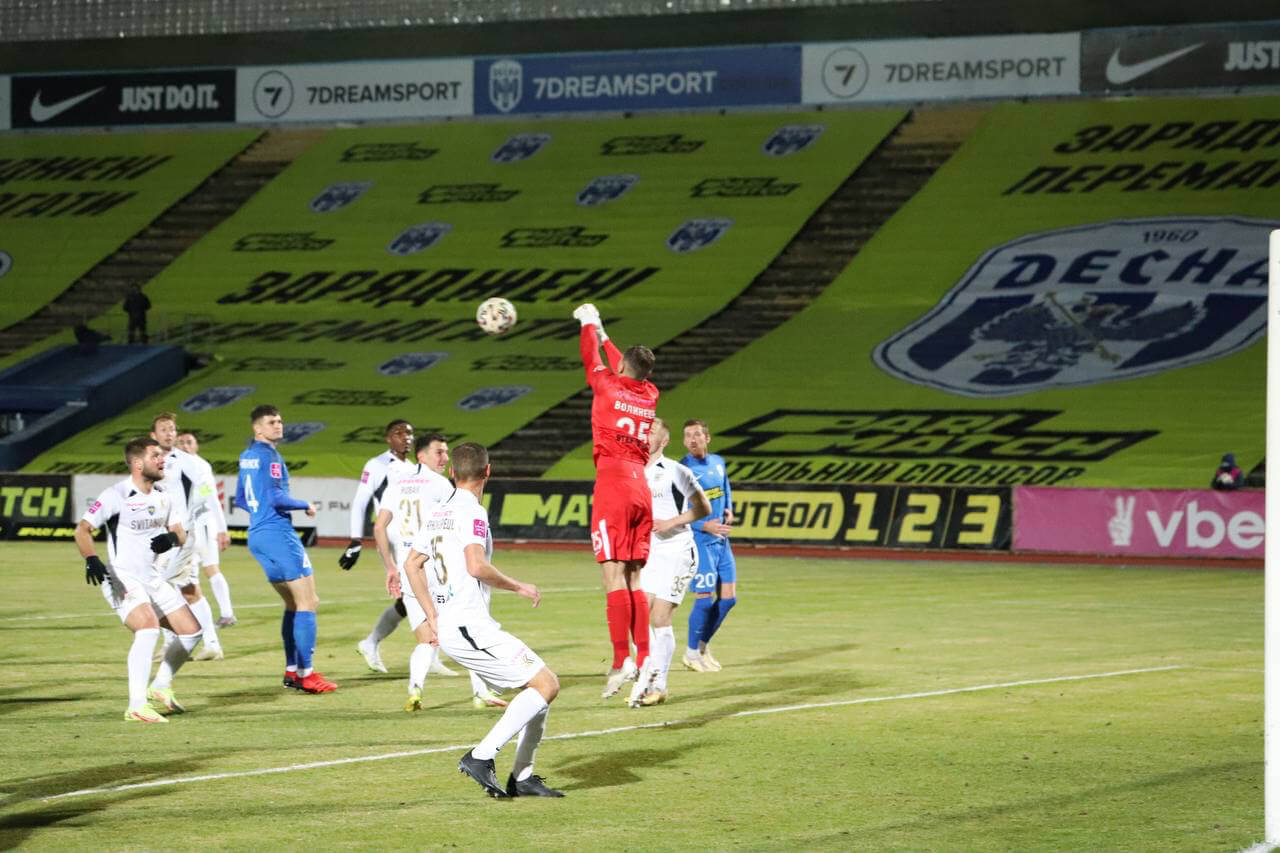 Finally! After a series of unpleasant results in the championship and the cup of Ukraine "Kolos" won! In the 15th round of the VBET League, our team defeated "Desna" in Chernihiv 1:0 thanks to Nika Sitchinava's debut goal after a pass from Oleksandr Chornomorets!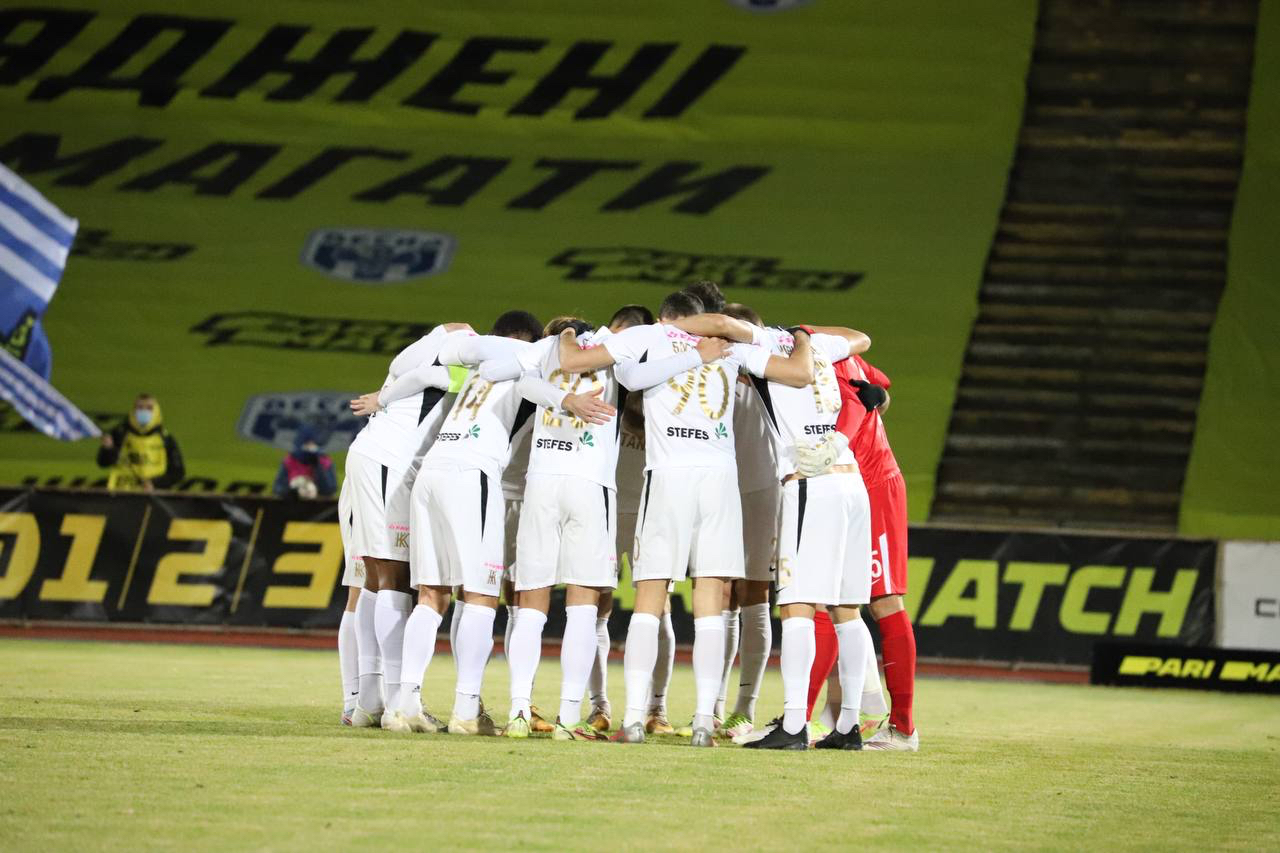 In general, the game took place at an emotional pace, where "Desna" had a territorial advantage, and Kovalivka's team was looking for free zones on counterattacks.
"Kolos" presumably chose counterattack tactics; but Chernihiv's team, who usually play in a similar vein, had difficulty breaking the rich defense of our guys.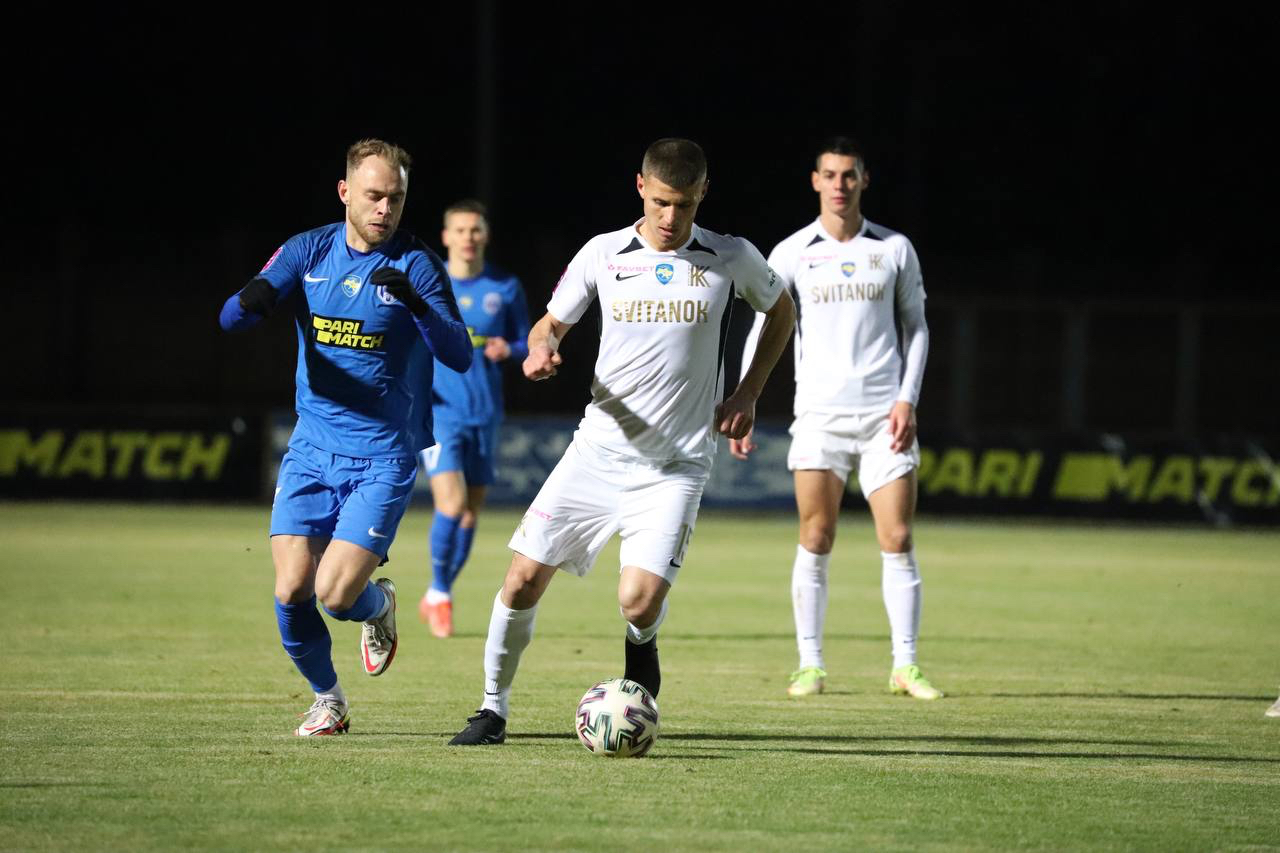 After the break, the speed on the field increased, and a significant amount of playing time the teams played without the middle of the field. Chernihiv's team could open an account very quickly - and they did, but from offside. After that, the hosts were in the minority, and it took "Kolos" 15 minutes to take advantage of this and move forward. Nika Sitchinava scored his first goal for "Kolos" this season and brought victory to our team. Yes, "Desna" players attacked almost continuously at the end of the game. However, at least, they did not manage to equalize the score. And our team won after five defeats in a row. In addition, guys of Yaroslav Vyshniak congratulated all our fans with Day of the agricultural worker!
After the 12th round, Kovalivka has 14 points and tenth place in the standings. The next match is on Wednesday, November 24, away against "Minaj". This is a postponed game of the 3rd round of the VBET League.

Vbet League. Season 2021/2022. Round 15
Chernihiv, stadium named after Yuri Gagarin. 21.12.2021, 19:30
"Desna" (Chernihiv) - "Kolos" (Kovalivka) - 0:1 (0:0)
Goal: N. Sitchinava, 67` (O. Chornomorets)
«Desna»: Lytovka, Bolbat, Safronov, Tsymbaliuk, Selin, Zaviiskyi, Yurchenko (Dehtiarov, 79), Dombrovskyi, Totovytskyi, Arveladze (Masalov, 79), Bezborodko (Budkivskyi, 84)
Head coach - Oleksandr Riabokon
«Kolos»: Volynets, Zolotov, Novak (Pavlovets, 56), Petrov, Chornomorets, Ilin, Milko, Bohdanov, Churko (Diieho Santos, 81), Zadoia (Kostyshyn, 68), Renan (Sichinava, 56)
Acting head coach - Yaroslav Vyshniak
Warnings: Zadoia (17), Petrov (20), Bohdanov (24), Zolotov (28), Bezborodko (45)
Withdrawals: Selin (53), Diego Santos (90)
Referee: Maksym Kozyryatsky
Assistant 1: Denys Serdyuk
Assistant 2: Denys Romanov
4th referee: Shurman Denys
Delegate: Oleksandr Dihtiar
Arbitration observer: Mozharovskyi Yurii