3rd round of UPL: "Minaj" - "Kolos". Announcement of the postponed match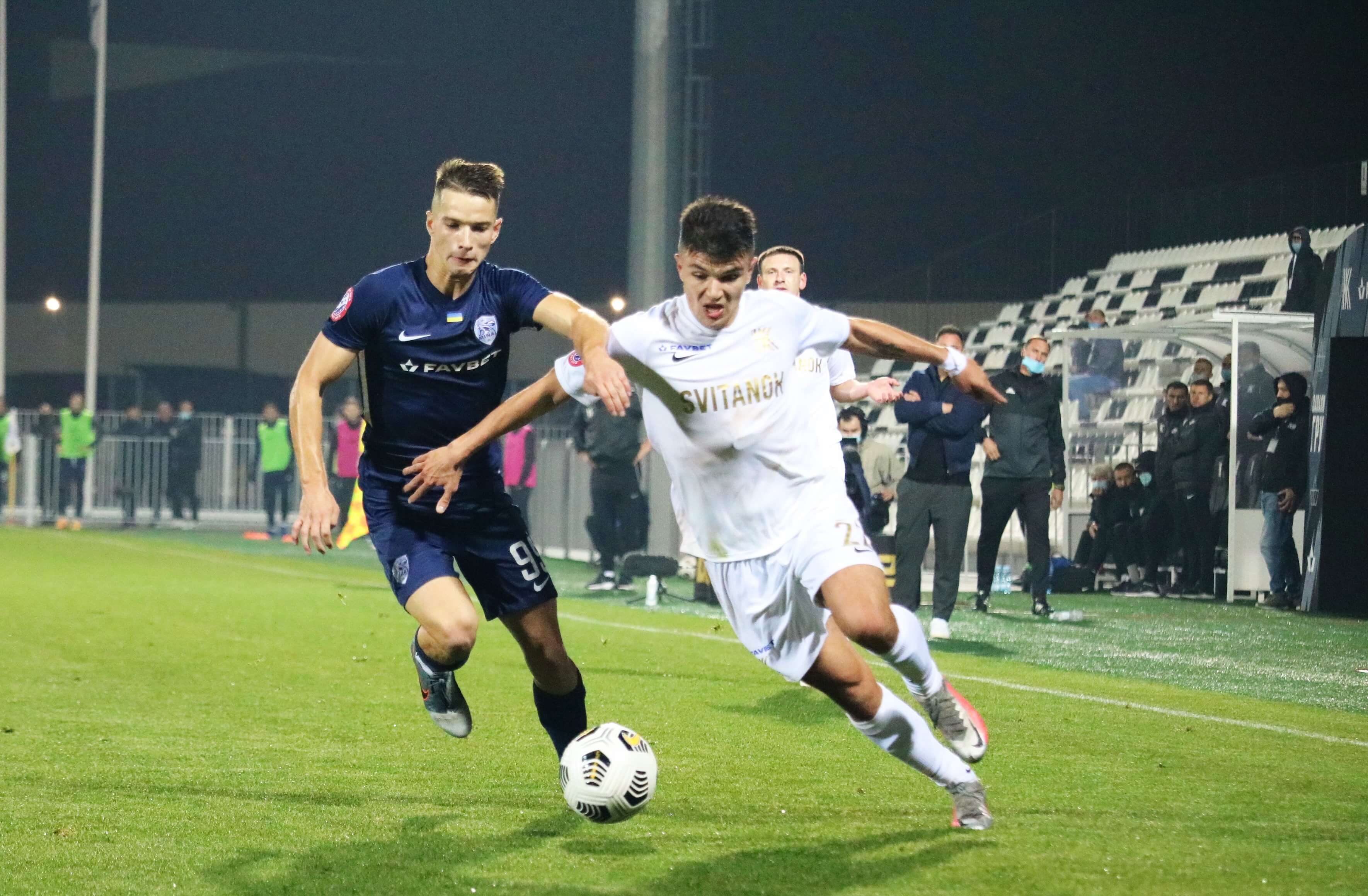 On Wednesday, November 24, "Kolos" will play a postponed match of the 3rd round of the VBET League against "Minaj" in Uzhhorod. This game was postponed at the beginning of the season due to the participation Kovalivka's team in the Conference League.
After the long-awaited victory, which our team won last Sunday in Chernihiv in the match against "Desna" 1:0, our mood is much better. Moreover, our forward Nika Sitchinava scored his debut goal for "Kolos", and we hope that what he is called will break through now. Thanks to the victory in Chernihiv, "Kolos" scored 14 points and climbed to the tenth place in the standings.
"Minaj" is currently in the penultimate, fifteenth position in the championship. Ihor Leonov's team has 9 points. In the 15th round, Zakarpattia drew 2:2 with "Ingulets" at home, and one of the goals for "Minaj" was scored by ex-Kolos player Yevhen Seleznyov. In general, "Minaj" has only one victory in the championship - in the first round over "Olexandria", and then Uzhgorod can not win thirteen matches in a row (six draws and seven defeats).
It will be recalled that last season "Kolos" and "Minaj" drew twice - in the first round in Kovalivka 2:2 (Vadym Milko, Mamadou Danfa - Anatolii Nuriev from the penalty spot, Anton Shinder); and in the second round in Uzhgorod there was a goalless game 0:0.
The postponed match of the current season 2021/2022 "Minaj" - "Kolos" will take place at the Uzhhorod stadium "Avanhard" on Wednesday, November 24. The game starts at 14:00. Let's support our team together!
Vbet League. Season 2021/2022. Round 3 (postponed game)
Uzhhorod, Avanhard Stadium. 11/24/2021, 2:00 p.m.
"Mnaj" (Uzhhorod) - "Kolos" (Kovalivka)
Referee: Abdullah A. (Kharkiv)
Assistant 1: Hashkov E. (Chernivtsi)
Assistant 2: Zhuribida V. (Lutsk)
4th arbitrator: Sandor O. (Lviv)
Arbitration observer: Shmygelsky O. (Lviv)