6th round of CYFLU of "Kolos" Academy - three victories and a draw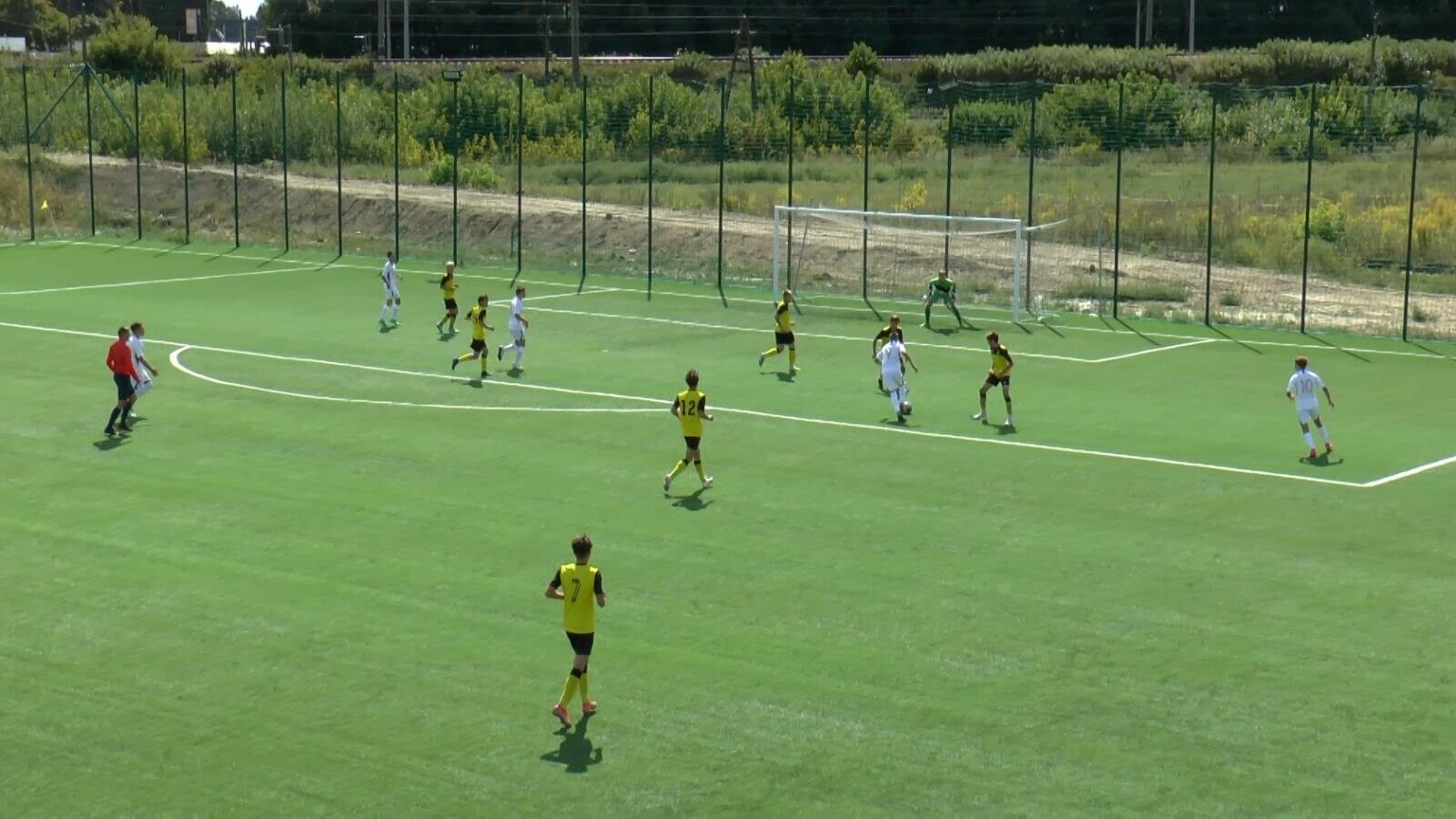 Four teams of "Kolos" Academy played their matches in the CYFLU Premier League. In the 6th round, our young players won three games and drew once.
Our youngest team "Kolos" U-14 beat at home the capital's "Locomotive" 2:0 and continued its triumphant march - this was the sixth consecutive victory of the young Kovalivka's team. Nazar Urban and Kyrylo Hryn scored goals.
Our team "Kolos" U-15 won away, beating 1:0 SCYSSOR "Polissia" (Zhytomyr). Yevhen Ryabokon scored our goal. In the standings, "Kolos" U-15 has nine points and a sixth place.
"Kolos" U-16 beat "Lokomotyv" Kyiv 2-0 at home thanks to goals from Artem Husol and Demian Yesin. By the way, Yesin is the best scorer of his age group. Keep it up, Damian! Our team continues to lead the standings, scoring 18 points after six rounds.
Finally, "Kolos" U-17 drew 2:2 away against Zhytomyr's "Polissia" Sports School. Rodion Doronin, who is the leader of the championship scorers' race, scored eight goals in our double. Kovalivka's players in the U-17 standings occupy the sixth place, gaining nine points.