Women. Premier League: "Kolos" beat Lviv's "Karpaty" 2-0!
In the match of the 9th round of the Premier League, the girls from "Kolos" won in Kalynivka over Lviv's "Karpaty" with a score of 2-0, although they could have scored much more.
Already in the twelfth minute, the starting pressure of our players was embodied in a beautiful goal by Natalia Radzievskaya, and later "Kolos" created a bunch of moments to score Oksana Zahirna, who is only fifteen years old. But despite the incredible advantage, our team could not double the score. In addition, before the break, the referee of the match Natalia Mamchur made a strange decision, who did not award an obvious penalty to Lviv, although after an iron foul against Iryna Maiborodina, the referee first reached the whistle, but changed his mind at the last moment.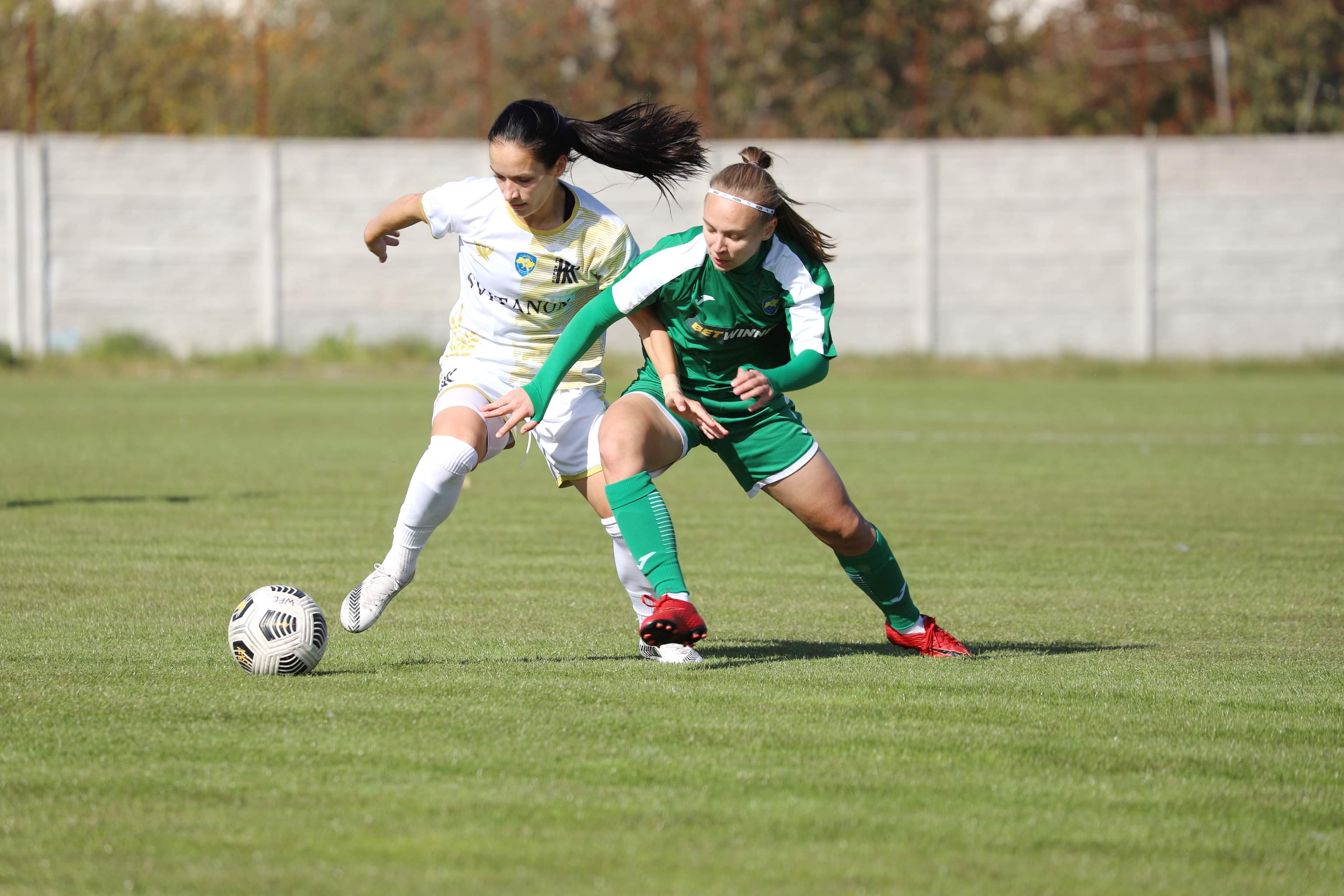 In the second half, one hundred percent moments near the goal of "Karpaty" decreased, but still in the 77th minute Olesia Malynovska finished her solo breakthrough with a right kick - 2:0.
After this victory, "Kolos" scored 9 points and occupies the eighth place in the standings, continuing the fight for the TOP-6 of the championship. The next game is in a week in Kyiv against the capital's "Atex".
Championship of Ukraine among women's teams 2021/2022
Premier League, Round 9 Kalynivka (Kyiv region), Central Stadium. 10/10/2021
"Kolos" (Kovalivka) - "Karpaty" (Lviv) - 2:0 (1:0)
Goals: N. Radzievska (12), O. Malynovska (77)
"Kolos" (Kovalivka): 31.Sanina Iryna, 33.Davydenko Anna, Z.Kovalchuk Nadiia, 8.Kovalchuk Iuliia, 28.Solomakha Sofiia, 9.Radziievska Nataliia, 10.Kaverzina Anna (14.Tkachenko Svitlana, 69), 70.Ivanyshyn Mariana, 6.Malinovska Olesia, 7.Maiborodina Iryna (11.Serbuk Liliana, 89),20.Kriuchkova Liudmyla (18.Druzhchenko Anastasiia, 82)