U-19 Championship: "Metalist 1925" - "Kolos" - 2:1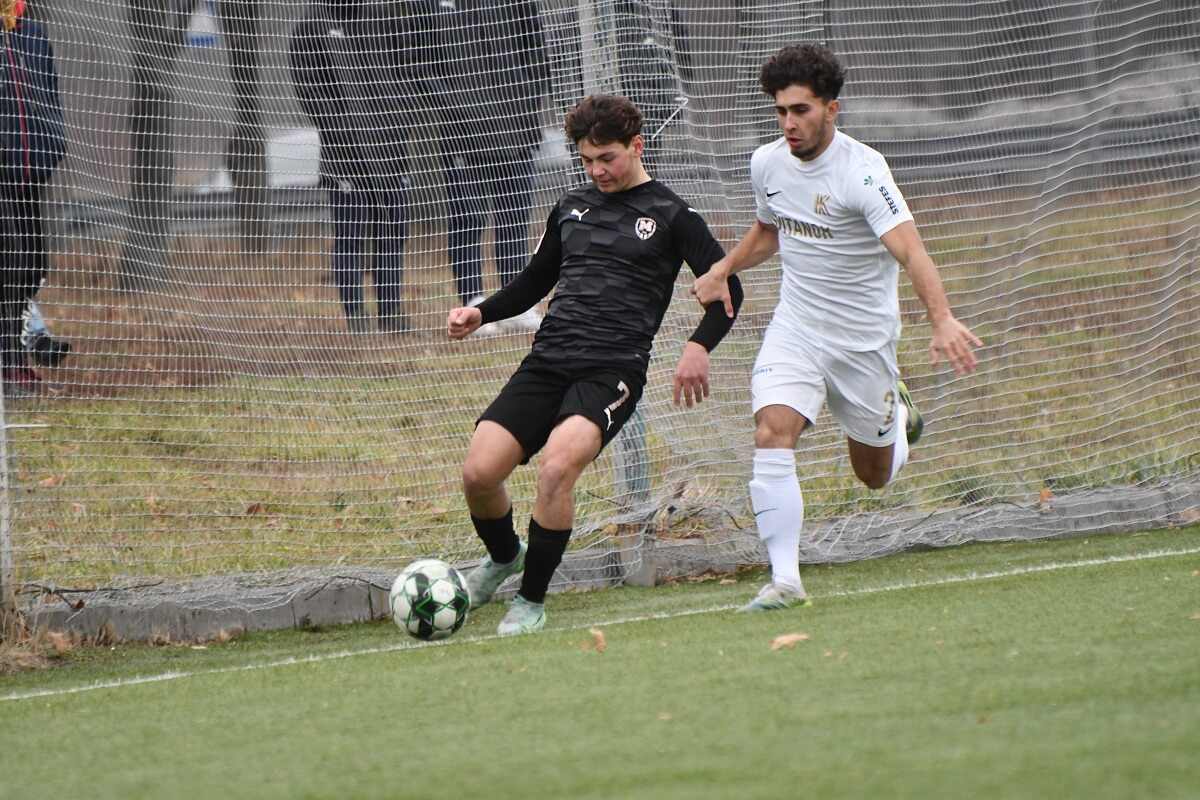 In the match of the 17th round of the youth championship "Kolos" U-19 lost away to peers "Metalist 1925" with a score of 1:2.
In the first half of the match there was an absolutely even game, but in the 37th minute Artem Kuchkov exploded with a aimed shot into the left corner of the goal of our goalkeeper Ivan Pakholiuk and brought Kharkiv's team ahead.
Kovalivka's team became more active and earned several standards before the break, but managed to excel at the beginning of the second half, and not from the standard, but from the game. Yevhen Danyliuk kicked the defenders of "Metalist 1925" in the penalty area, and rolled the ball under the impact of Salabai. Anton shot Ihor Potimkov's goal in one touch - 1:1.
Then the game was even again, and Vadym Zhuravel's crazy and beautiful shot in the 83rd minute brought victory to Kharkiv. The 19th number of the hosts before that came on as a substitute and with an incredible arc over our goalkeeper scored three points for "Metalist 1925" - 2:1.
In a week, "Kolos" will play its last match in the 2021 calendar year - at our base in Sofiyivska Borshchahivka we will host "Minaj" U-19.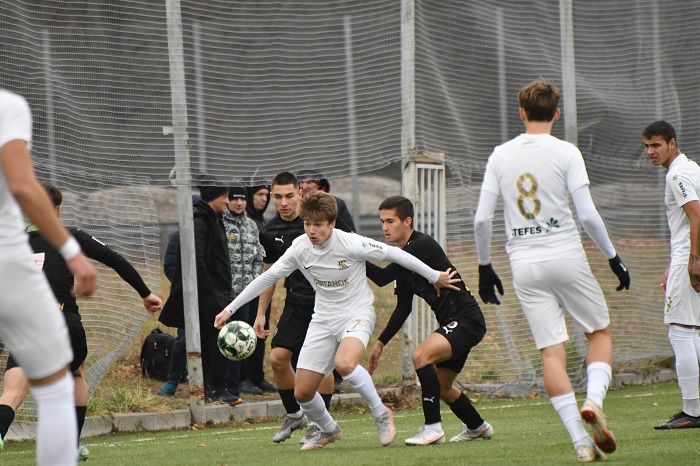 U-19 Championship. Season 2021/2022. Round 17
Vysoke township (Kharkiv region), Metalist National Technical Library, December 3, 2021; 12:00
"Metalist 1925" U-19 (Kharkiv) - "Kolos" U-19 (Kovalivka) - 2:1 (1:0)
Goals: A. Kuchkov (37), V. Zhuravel (83) - A. Salabai (50)
«Kolos» U-19: 31.Pakholiuk Ivan (K), 6.Litvinov Oleksandr, 13.Kanaiev Vladyslav, 26.Harkavenko Denys (21.Stavnychyi Viacheslav, 25), 2.Bykov Yevhenii, 8.Kryvoruchko Oleh, 17.Zhoze Martin, 9.Senko Kyrylo (11.Osadets Danyil, 89), 67.Danyliuk Yevhen (10.Safonchyk Artem, 75), 7.Irodovskyi Dmitrii, 99.Salabai Anton
Substitutes: 25.Drui Oleksii, 14.Korniichuk Serhii, 5.Malaki Oleksii, 15.Obushnyi Yevhenii, 48.Mamedov Arzuman
Head coach - Pozdieiev Oleksandr
Referee: Ilchenko Dmytro
Assistant 1: Bashkirov Dmytro
Assistant 2: Kravchenko Oleksii
4th referee: Khamkhodera Oleksandr
Arbitration Observer: Kran Oleksandr