Yaroslav Vyshniak: "After the game, a draw is a positive result for us"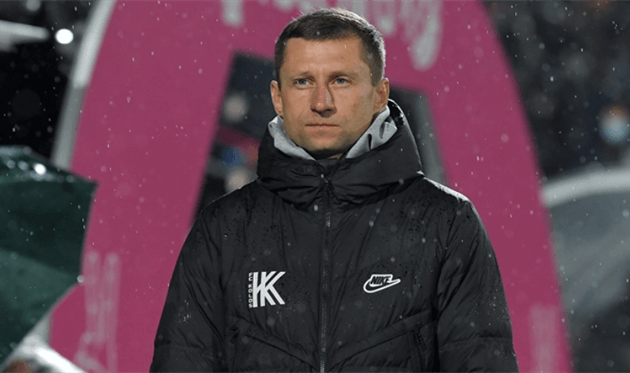 Acting head coach of "Kolos" Yaroslav Vyshniak commented on the results of the postponed match of the 3rd round of the VBET League "Minaj" 1-1 "Kolos" in Uzhhorod:
"After the game today, for us a draw and a ball scored by Nuriev is, of course, a positive result. We have a long-standing problem with creating goal moments, this is not a problem of today's match. And last season we scored a little from the game. Of the 36 goals in the last championship, we scored only 12 from the game and the rest from the standard positions. played forward, not turned the ball back.We try to correct this situation, but it turns out as it turns out. In the last matches we started to score, and I have a feeling that only now the newcomers who came to us in the summer, got into the atmosphere of "Kolos", and began to teach to the fullest, creating competition for players who were before. Therefore, I hope that at the end of the year we will improve our statistics on the implementation of the moments.
Nuriev's goal, which he scored, means a lot to us. Of course, he strengthened the game, if we talk specifically about him. All replacements were planned. Denys Kostyshyn received a yellow card and fouled a lot. I was afraid he wouldn't get a second yellow card. And if you analyze the output of Nika Sitchinava, it is much more useful when it comes to replacement. And I'm grateful to the guys that they come out and show character and that we have a team today. We don't do well, but we fight in every match and gain a little bit of points, "- said Yaroslav Vyshniak.