"Minaj" 1-1 "Kolos": Rescue super-goal of Anatolii Nuriev!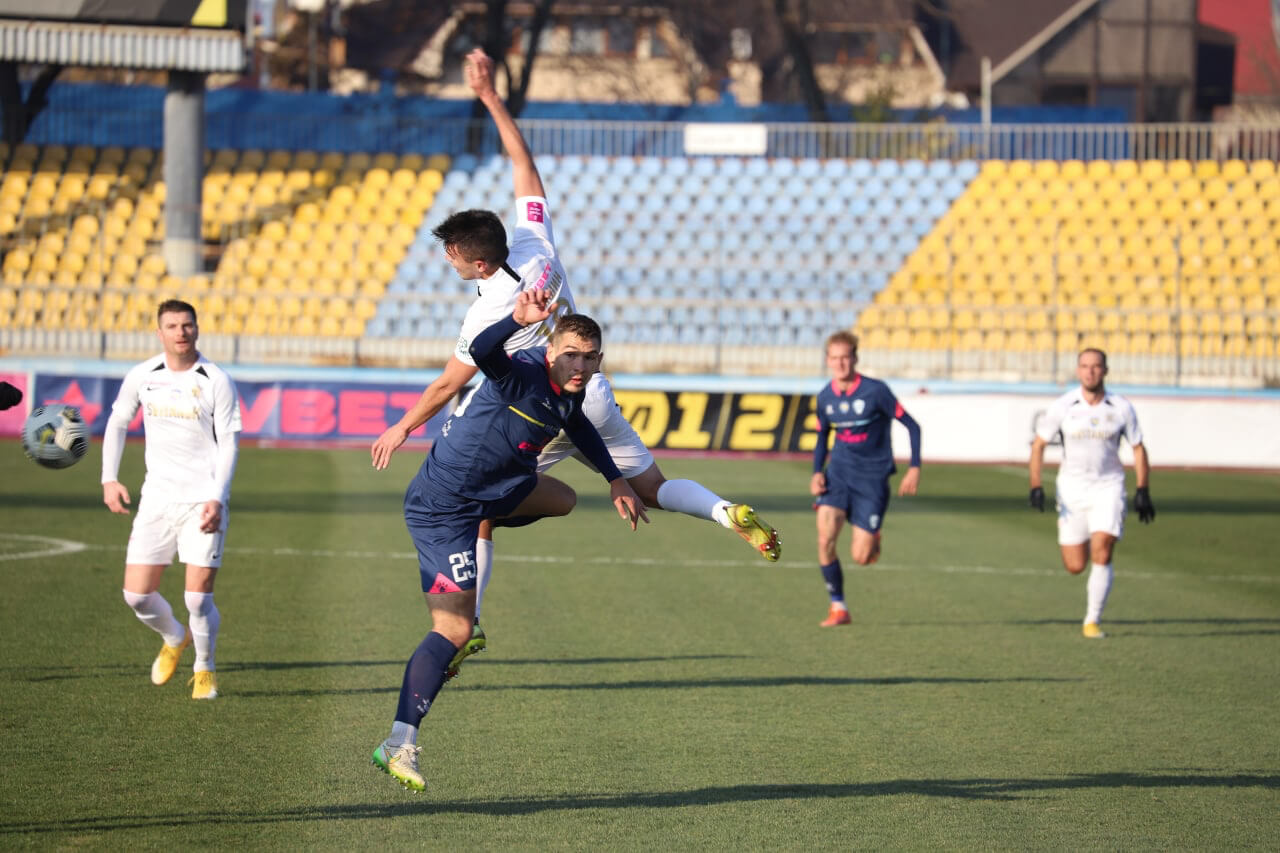 In the postponed match of the 3rd round "Minaj" and "Kolos" drew 1:1, and our guys saved the game in the time compensated by the referee thanks to an incredible shot by Anatolii Nuriev from the penalty spot!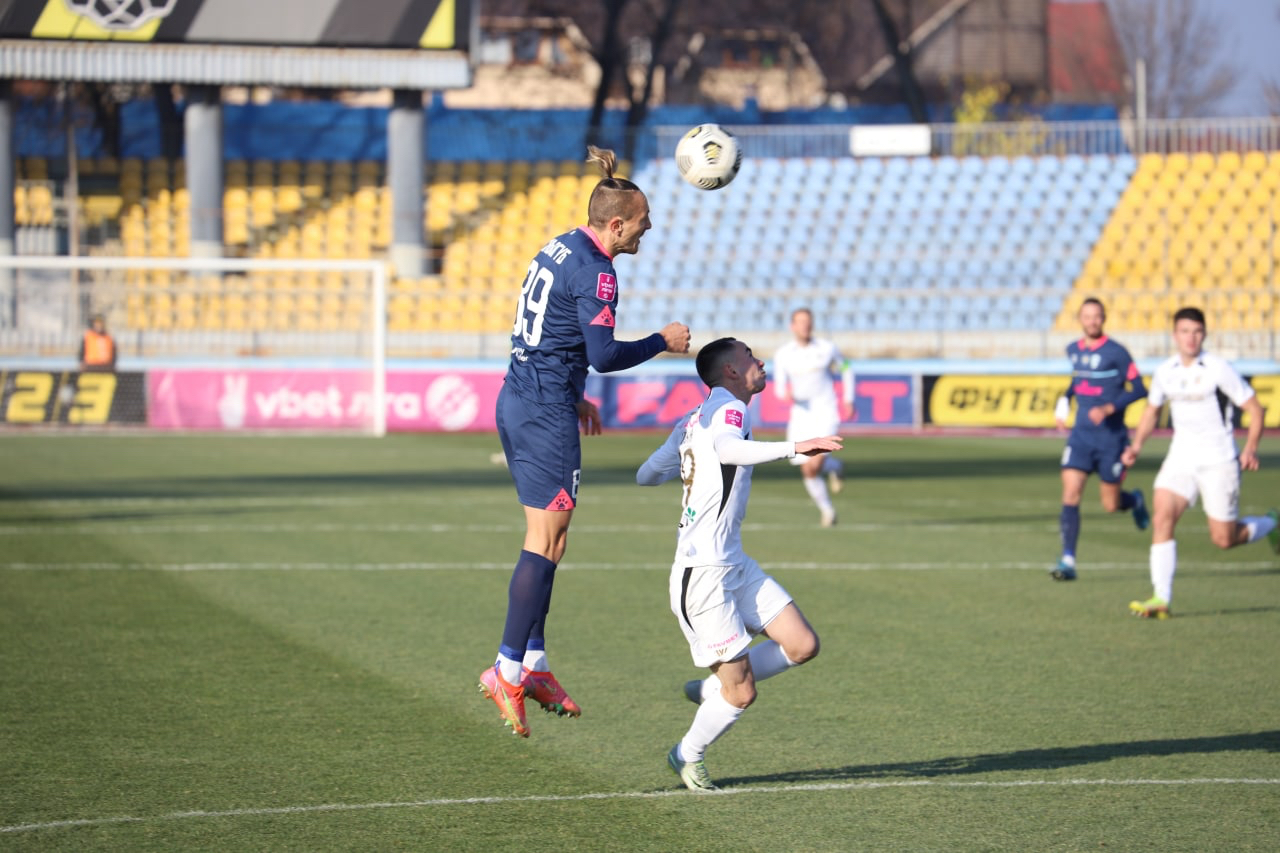 The starting half of the match was slow, and the teams tried to act reliably. The first moment arose in the middle of the half for the hosts - after a long shot from Kovalenko, our goalkeeper Yevhen Volynets pulled the ball out of the nine. We answered later when Volodymyr Lysenko scored from the middle distance, but past the "Minaj" goal. Another moment of the Uzhhorod's team happened just before the break. After a pass from the left flank, Kuliev dangerously punched his head - Volynets in the jump turned the ball into a corner!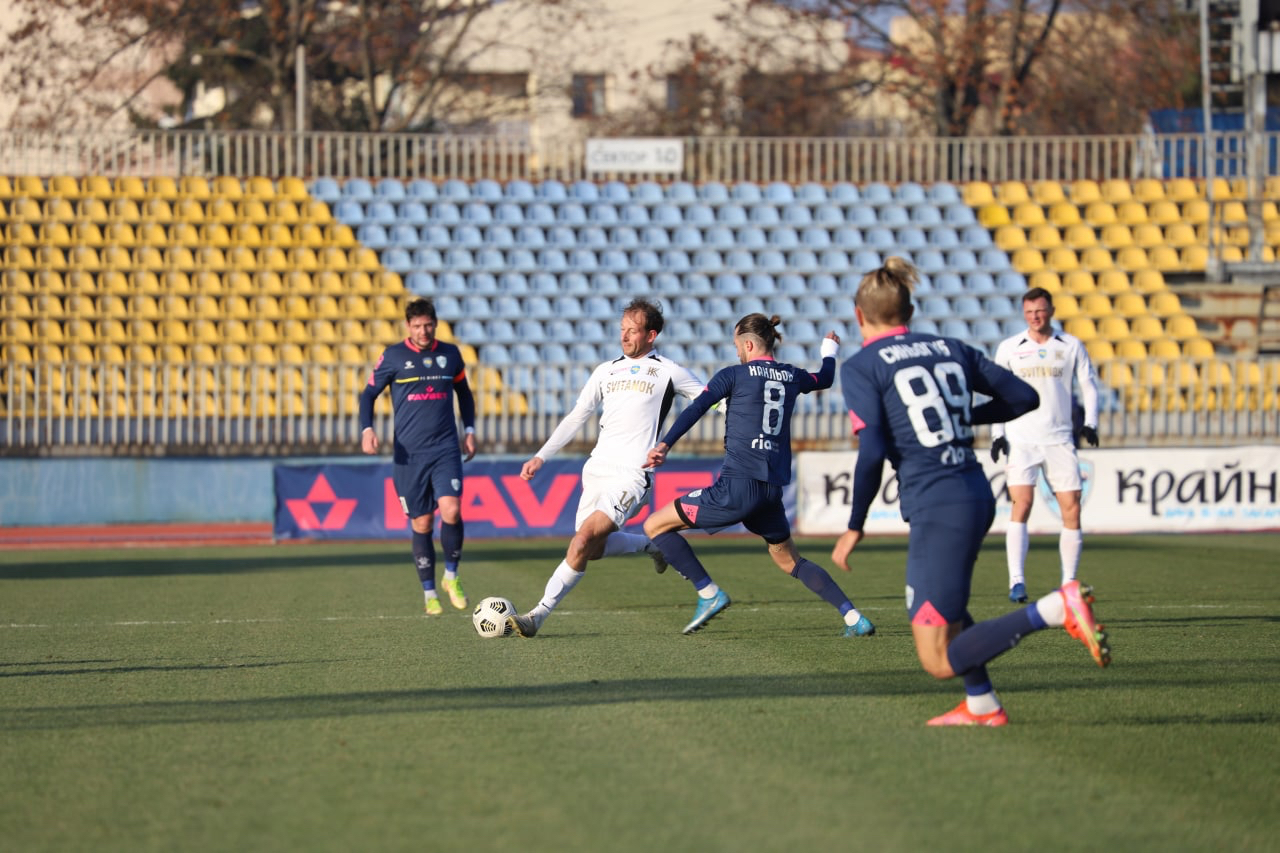 After the break, our coaching staff made one substitution - instead of Denys Kostyshyn, Anatolii Nuriev appeared on the field. But in the 50th minute Zakarpattia earned a penalty. Pavlovets put Ahmedzade on the lawn and the referee pointed to the point. Knysh converted a penalty, beating Volynets in a duel - 1:0.
"Kolos" immediately replaced Nika Sitchinava to Volodymyr Lysenko. Ours became more active - later there was a aimed blow from Oleh Ilin. The ball flew over the cross. And later, the Brazilian Renan appeared on the field, replacing Yevhen Zadoia.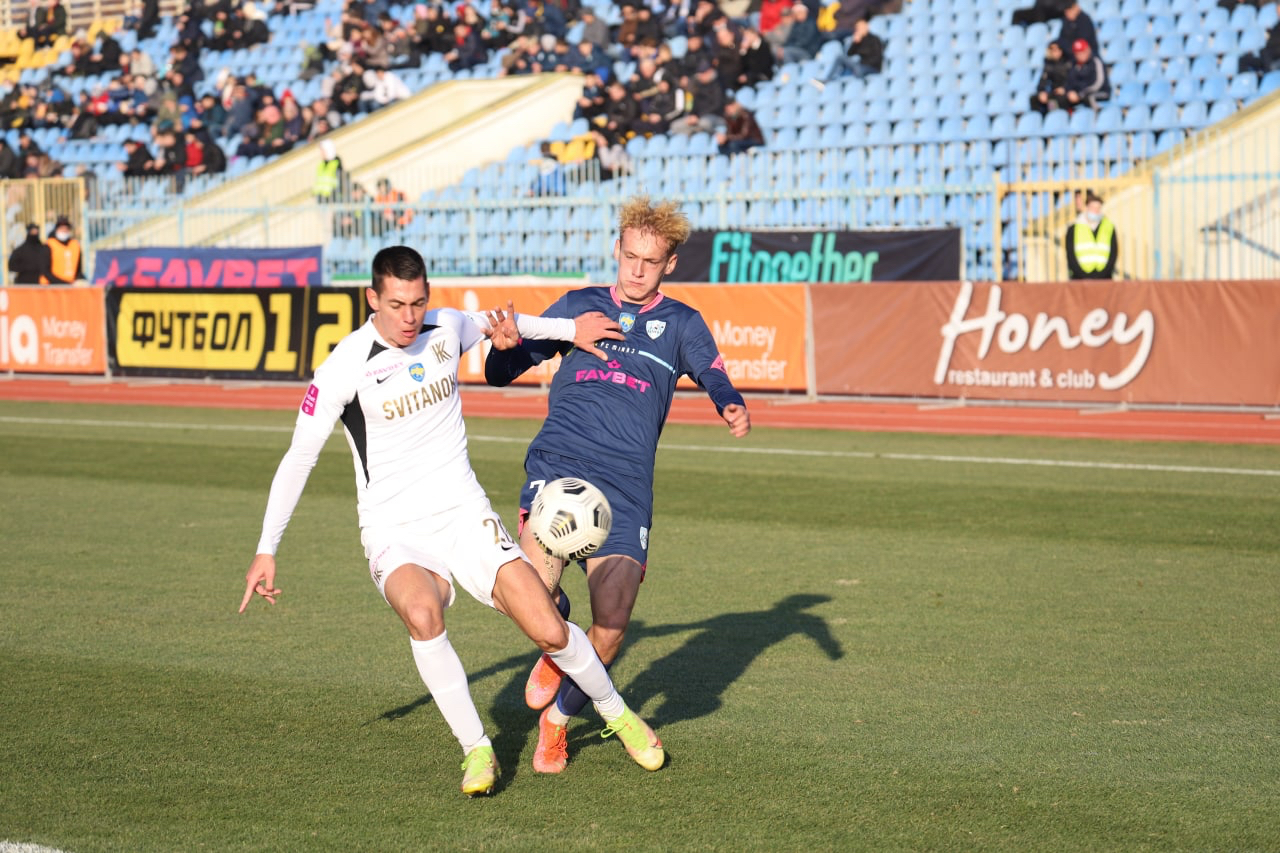 From the middle of the second half, Kovalivka's team began to put very active pressure on the home team's goal. Ilin earned a free kick, and after a pass Kyrylo Petrov punched his head - the ball ricocheted from Renan flew near the goal post. In a couple of minutes Sitchinava scored from the turn, but past the goal. In the future, Sitchinava was very active, breaking into the visitors' penalty area, but fouled the defender "Minaj", and in the 78th minute, our striker scored from close range, but the linesman before that raised the flag - offside.
At the end of the game, Kovalivka's team organized a final assault, and the hosts fought back. Nuriev could equalize the score - after a free kick from twenty meters the ball in the bottom corner of the goal pulled Danylo Kucher.
Already at the time compensated by the referee, Yevhen Volynets came in from the penalty spot from the right flank. And when there were a few seconds left before the final whistle, Zolotov earned another free kick in the center. Anatolii Nuriev with a beautiful shot struck over the wall and saved the game for our team - 1:1!
After this match, "Kolos" scored 15 points in the standings, remaining in tenth place. The next game is on Sunday, November 28 at home against "Veres". The match starts in Kovalivka - 19:30.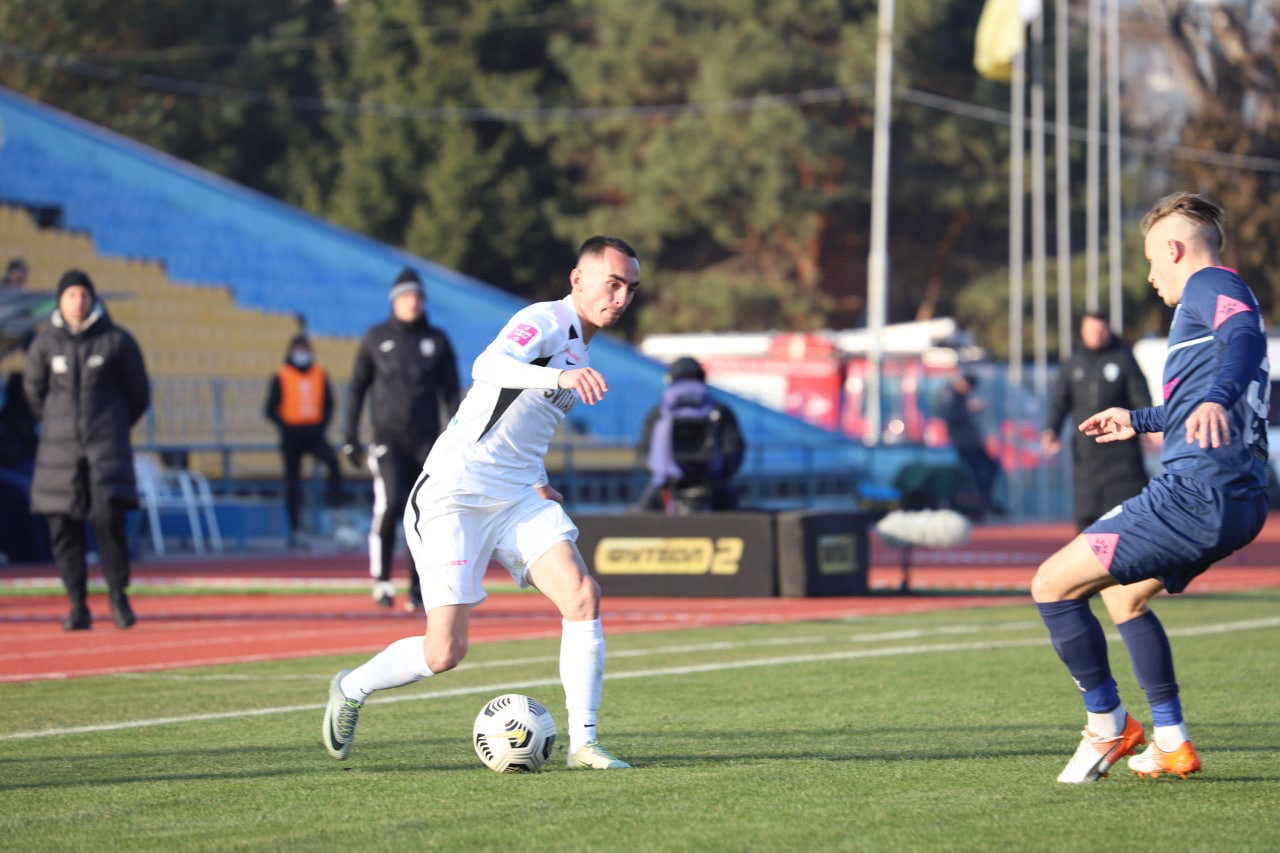 Vbet League. Season 2021/2022. Round 3 (postponed game)
Uzhhorod, Avangard Stadium. 11/24/2021, 2:00 p.m.
"Minaj" (Uzhhorod) - "Kolos" (Kovalivka) - 1:1 (0:0)
Goals: Knysh (51 - pen.) - Nuriev (90 + 6)
"Minaj": 1.Kucher Danylo, 25.Horin Oleh, 19.Semenko Andrii, 52.Kovalenko Bohdan (17.Knysh Danylo, 46), 8.Khakhlov Oleksii, 89.Synohub Oleh, 7.Kuliiev Eldar, 33.Honchar Ihor, 11.Seleznov Yevhen (K) (9.Bilonoh Dmytro, 46), 6.Petrusenko Oleksandr, 10.Akhmedzade Rustam (77.Vyshnevskyi Oleh, 82)
Zapas: 94.Penkov Herman, 2.Vekliak Bohdan, 90.Baidal Anton, 44.Matich Mislav, 99.Kobak Edvard, 3.Bagaioko Siaka
Head coach - Leonov Ihor
"Kolos": 25.Volynets Yevhenii, 35.Zolotov Nikolai, 22.Pavlovets Aleksandr, 5.Petrov Kyrylo ( 2.Rom Matiia, 88), 15.Chornomorets Oleksandr, 14.Milko Vadym (K), 99.Zadoia Yevhen (19.Renan, 61), 7.Lysenko Volodymyr (49.Sitchinava Nika, 51), 20.Churko Viacheslav, 18.Kostyshyn Denys (11.Nuriiev Anatolii, 46), 69.Ilin Oleh
Zapas: 72.Fesiun Kiril, 6.Nhamba Alvaro
Acting head coach - Vyshniak Yaroslav
Referee: Abdullah A. (Kharkiv)
Assistant 1: Hashkov E. (Chernivtsi)
Assistant 2: Zhuribida V. (Lutsk)
4th arbitrator: Sandor O. (Lviv)
Arbitration observer: Shmyhelskyi O. (Lviv)