"Kolos" U-19 reaches quarterfinals of O. Makarov Memorial-2022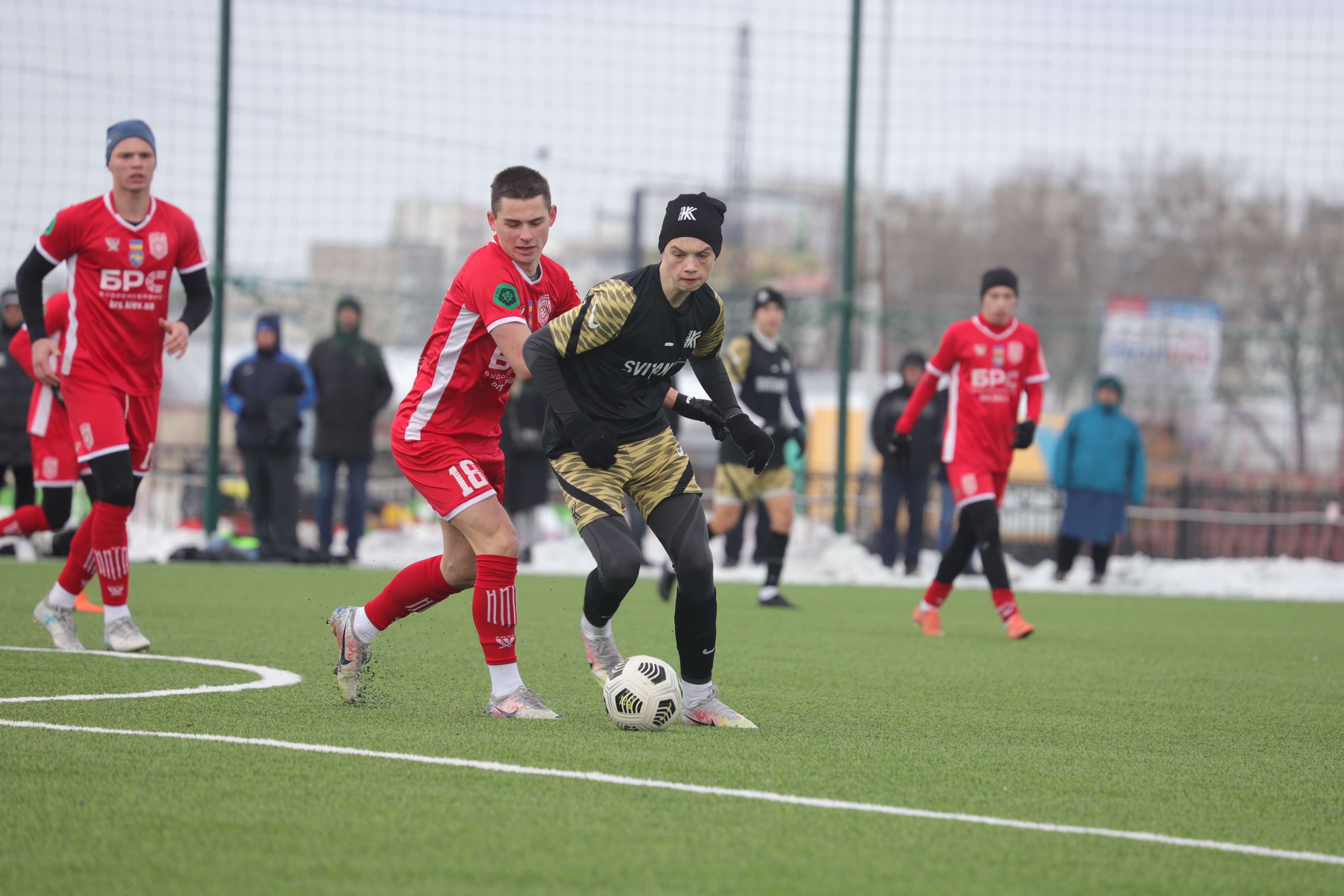 "Kolos" U-19 drew ended the group stage at the Oleh Makarov 2022 Winter Memorial, signing peace 1:1 with the representative of the Second League of the Ukrainian Championship, Kyiv's "Rubicon".
The teams could not open each other's goal for a long time, until the player, who is in the hands of Kovalivka's team, brought "Kolos" forward. But more experienced opponents managed to avoid defeat, scoring five minutes before the end of regular time - 1:1.
Thus, Oleksandr Pozdieiev's boys scored 7 points and took the second place in their group "B". This allowed "Kolos" U-19 to reach the quarterfinals of the tournament, where the rivals of our team will be players from the club "Druzhba" (Myrivka). The quarterfinal match will take place on Sunday, January 30. The time and place of the meeting will be determined later.
O. Makarov Memorial 2022, group "B", 4th round
"Kolos" U-19 - "Rubicon" (Kyiv) - 1:1
Goals: player on view (75) - A. Umanets (85)
"Kolos" U-19: Drui, Dziuba (on view, 63), on view (on view, 63), Bykov (Kolesnyk, 63), Zhoze, Osadets (on view, 46), Soloviov (Tutierov, 24), Irodovskyi (on view, 46), Safonchyk (on view, 46), Tsyhankov, on view
Tournament situation after the 4th round:
Group "B"
| № | Team | M | W | D | L | GF | GA | GD | POINTS |
| --- | --- | --- | --- | --- | --- | --- | --- | --- | --- |
| 1 | "Shturm" (Ivankiv) | 4 | 4 | 0 | 0 | 10 | 3 | +7 | 12 |
| 2 | "Kolos"-U19 | 4 | 2 | 1 | 1 | 4 | 4 | 0 | 7 |
| 3 | "Rubicon" (Kyiv) | 4 | 1 | 2 | 1 | 5 | 4 | +1 | 5 |
| 4 | FA SC "Kyiv" | 4 | 1 | 1 | 1 | 5 | 4 | +1 | 4 |
| 5 | "Locomotyv" (Kyiv) | 4 | 0 | 0 | 4 | 2 | 11 | -9 | 0 |