U-19 Championship: "Kolos" defeated "Desna" in Chernihiv 7:0!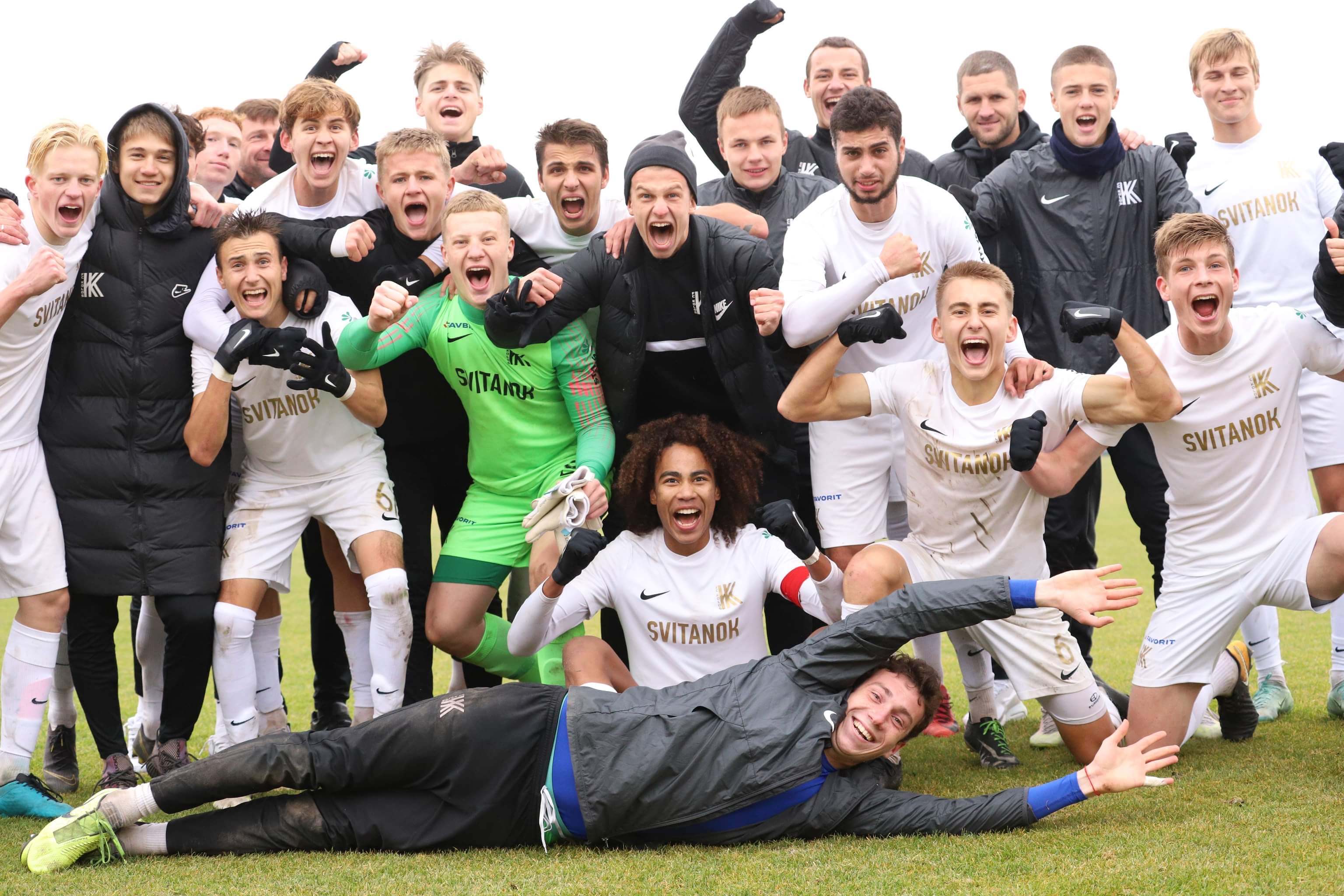 In the match of the 15th round of the U-19 Championship, "Kolos" defeated Chernihiv's "Desna" 7-0 on the road, winning the biggest victory this season.
Our right winger Yevhen Danyliuk opened the scoring in the 18th minute after a free kick and a second-rate attack. And Kovalivka's team completely controlled both the ball and the situation on the field. However, the minimum score lasted until the break, and in the second half of the guys Oleksandr Pozdieiev broke through.
Less than five minutes after the break, Martin Jose doubled the advantage after a beautiful combination. But Chernihiv started from the center of the field, as Kyrylo Senko made the score 3:0 in our favor after a successful selection from Danyliuk.
Go deep down! In the middle of the half Dmytro Zapeka cut the ball into his own goal, and it became clear that the defeat of "Desna" was inevitable. Later, Yevhen Danyliuk first scored a double, and later a hat-trick (twice assisted by Martin Jose)! And the point in the game shortly before the final whistle was set by Kyrylo Senko, who realized the way out for himself with the goalkeeper - 7:0!
"Kolos" after this victory scored 19 points and rose to tenth place in the standings. The next match is in a week, at home, against Veres' peers.
U-19 Championship. Season 2021/2022. Round 15
Chernihiv (Chernihiv-Arena Stadium), November 20, 2021; 14:00
"Desna" U-19 (Chernihiv) - "Kolos" U-19 (Kovalivka) - 0:7 (0:1)
Goals: E. Danyliuk (18, 68, 86), M. Jose (50), K. Senko (51, 89), D. Zapeka (62 - a.g.)
"Kolos" U-19: 31.Pakholiuk Ivan (K), 6.Litvinov Oleksandr (5.Malaki Oleksii, 61), 21.Stavnychyi Viacheslav, 13.Kanaiev Vladyslav, 2.Bykov Yevhenii (14.Korniichuk Serhii, 61), 17.Zhoze Martin, 11.Salabai Anton (24.Mamedov Arzuman, 67), 9.Senko Kyrylo, 67.Danyliuk Yevhen, 7.Irodovskyi Dmitrii (10.Safonchyk Artem, 46), 18.Osadets Danyil (15.Obushnyi Yevhenii, 46)
Substitutes: 25.Drui Oleksii, 26.Harkavenko Denys
Head coach - Pozdieiev Oleksandr

Referee: Artem Hordynsky
Assistant 1: Asmakovets Volodymyr
Assistant 2: Maksym Melnichenko
4th referee: Detsyuk Pavlo
Arbitration observer: Dziuba Serhii