7th round of CYFLU of "Kolos" Academy - three victories and a defeat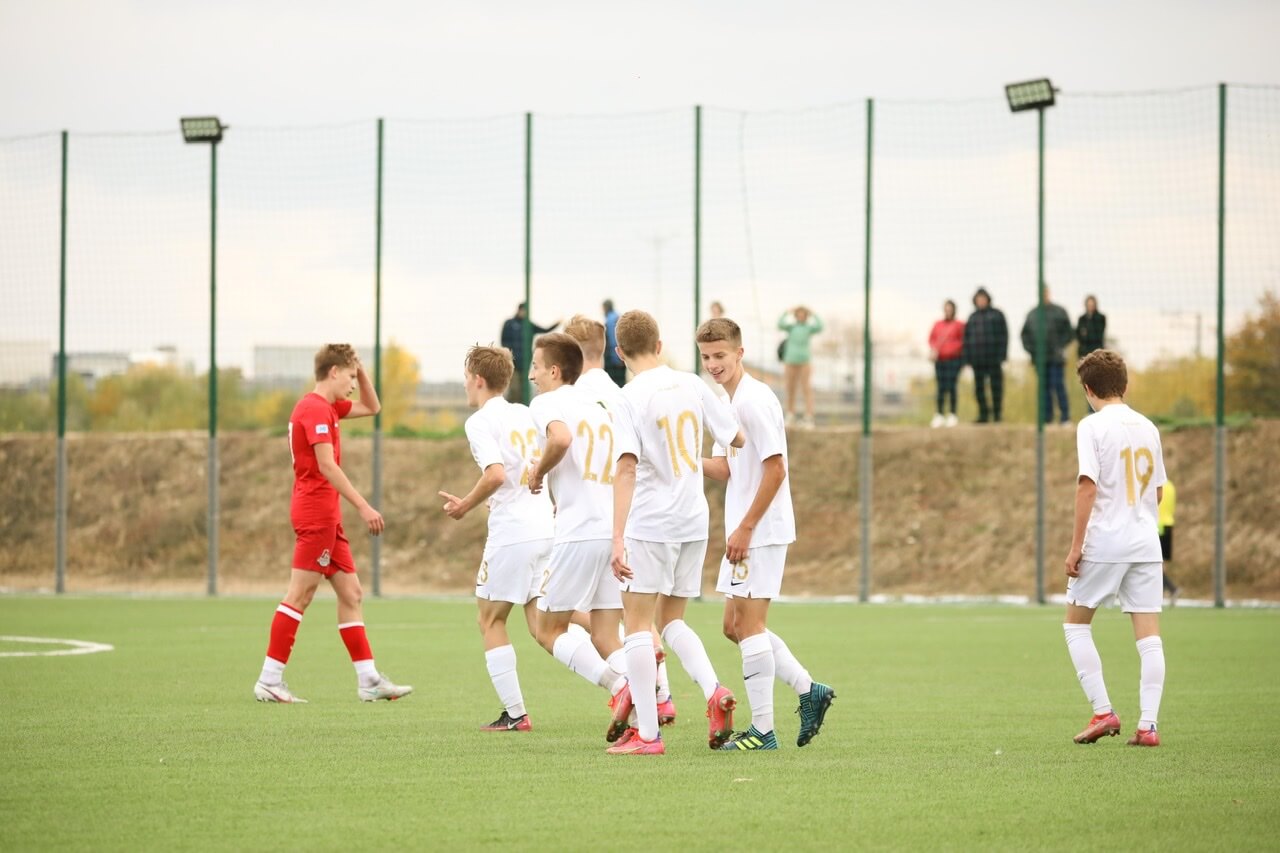 Four teams of "Kolos" Academy played their matches in the CYFLU Premier League. In the 7th round, our young players won three victories and lost once.
Our youngest team "Kolos" U-14 defeated Zhytomyr's SCYSSOR "Polissia" 2:0 and continued its winning move - it was the seventh consecutive victory of young men Oleh Davydenko! Keep it up, "Kolos"! Goals were scored by Nazar Urban and Matvii Kokora.
At home, unfortunately, our team "Kolos" U-15 lost, which did not cope with the capital's "Lokomotyv" - 1:2. Vladislav Shkolnikov scored our only goal. In the standings, "Kolos" U-15 has nine points and sixth place.
"Kolos" U-16 won the away game against "Polissia" 2:1 thanks to goals from Matvii Burenko and Demian Yesin. Yesin - continues to be the best scorer of his age group, and our team continues to lead the standings, having already scored 21 points - one hundred percent result of the young Oleksandr Demchuk!
Finally, the oldest team of "Kolos" U-17 at the base in Sofiyivska Borshchahivka defeated the peers of Kyiv's "Lokomotyv" 4:2. Valentyn Kryvenko, Rodion Doronin (who is the leader of the championship scorers' race - he already has nine goals), Yaroslav Levshin and Roman Kuzyk scored for our team. Thanks to the victory, Kovalivka's team returned to the group of leaders of the championship, gaining a total of twelve points.